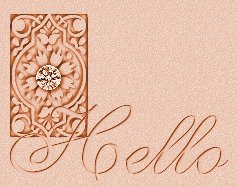 Here are the pictures from Andrew and Marie's wedding that I took, there are a lot of them I hope they load OK.
I hope you like them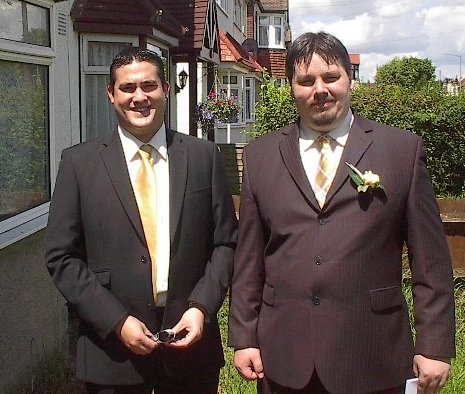 Andrew with best man Andy before the wedding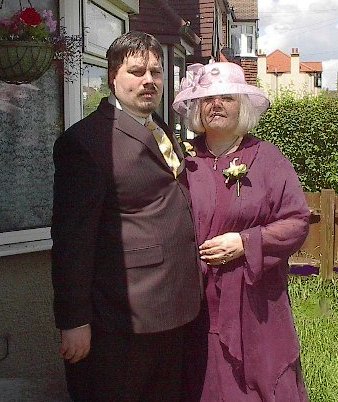 Andrew with his mum (me) before ceremony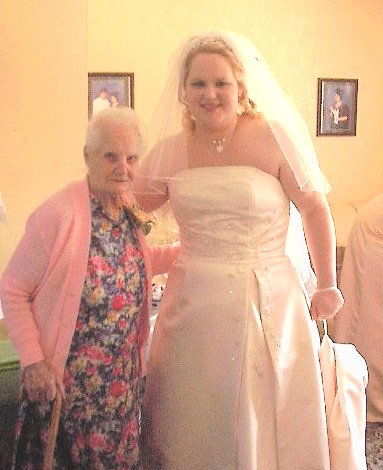 Marie with my mum before leaving the house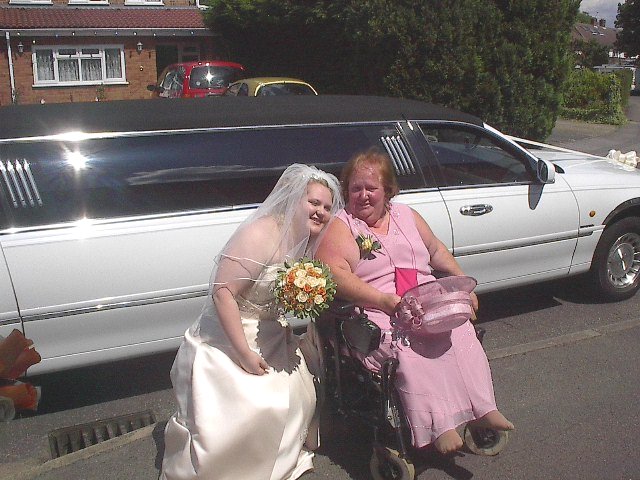 Marie with her mum, Joan and the limo before she left the house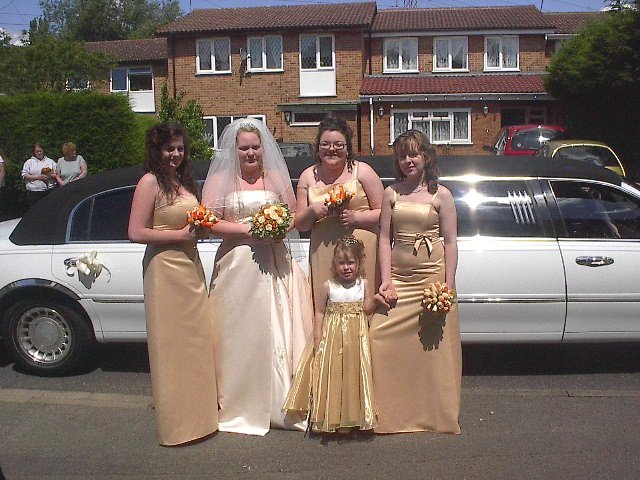 The bride with bridesmaids leaving her home before the wedding.
Rachel, Marie, Micky, Jenny, with Anastacia in front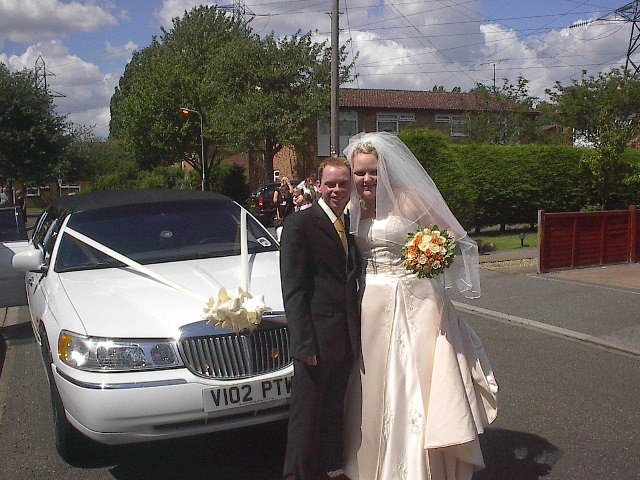 Marie with her best man John before leaving her house.
John is Marie's best friend. He gave her away. Her Dad passed away when she was young.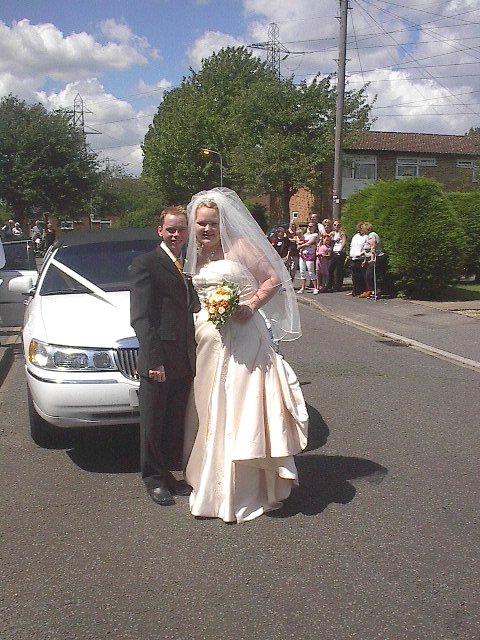 similar picture showing the neighbours who had come out to see Marie leave and wish her well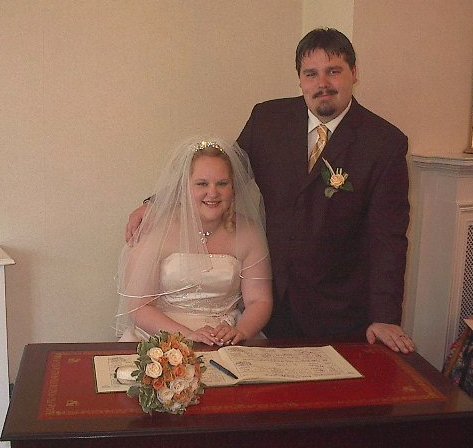 Now they are wed.
(no photos were allowed during the ceremony)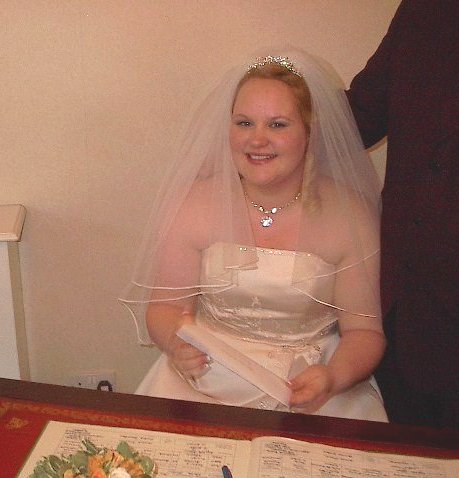 Mrs Marie Caller-Hazell is given the marriage certificate.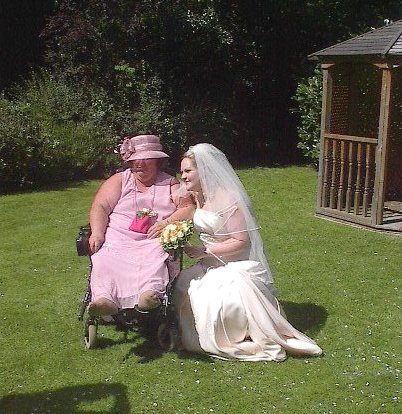 Marie with her mum after the ceremony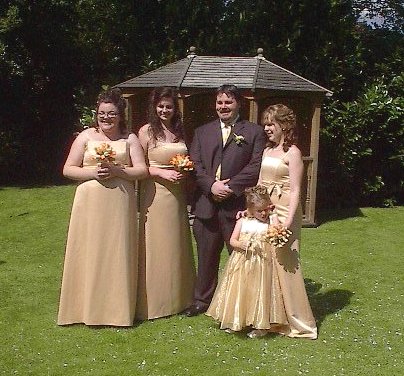 Andrew with the bridesmaids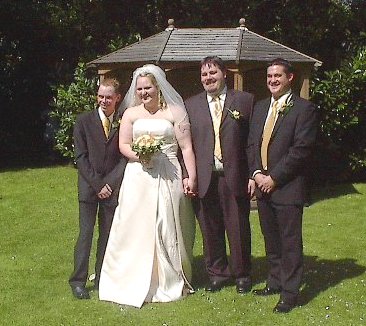 Marie with all her best men!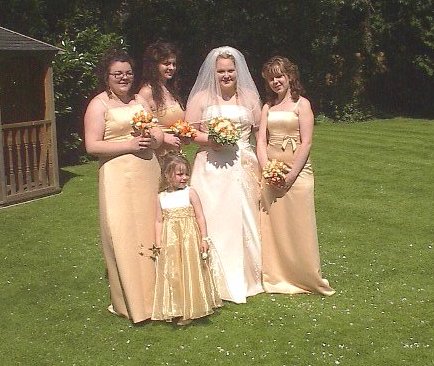 Marie with bridesmaids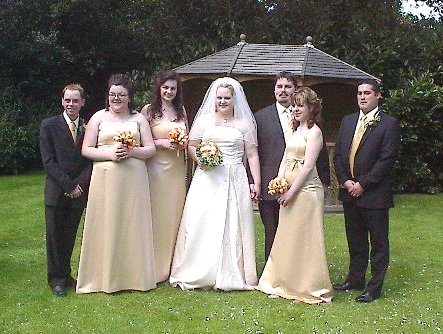 Couple with bridesmaids and best men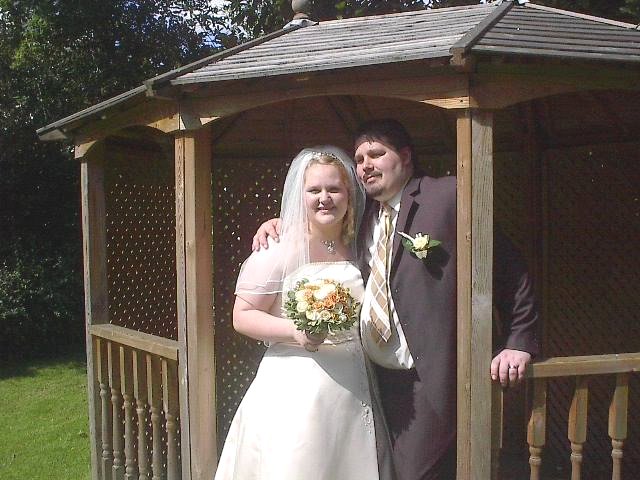 The happy couple

Presenting Mr & Mrs Marie and Andrew Caller-Hazell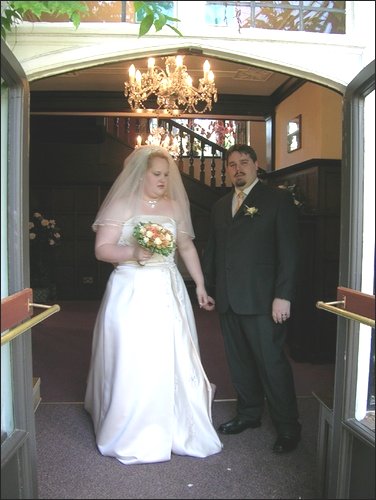 Leaving the Registry office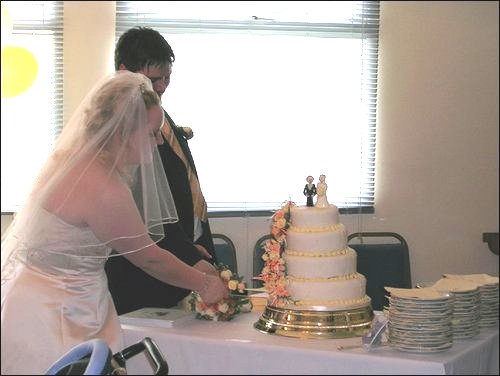 Cutting the cake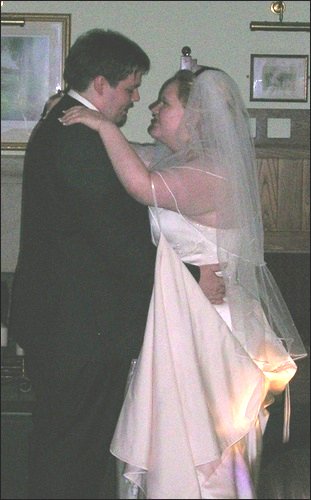 First dance - notice the spirit light on her dress. In others there are loads of Orbs
one no doubt will be her dad, being around on his daughter's special day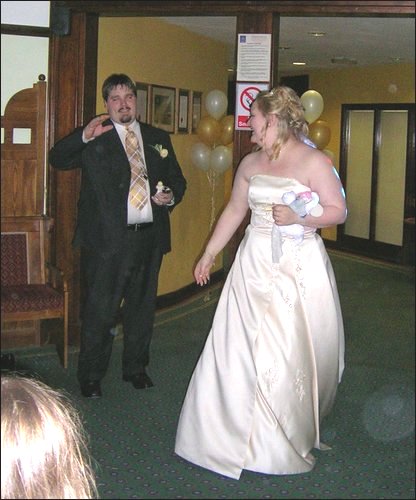 Leaving for the night to go to a hotel. Their honeymoon will be in August they are going to Tunisia.
Big orb on floor next to Marie.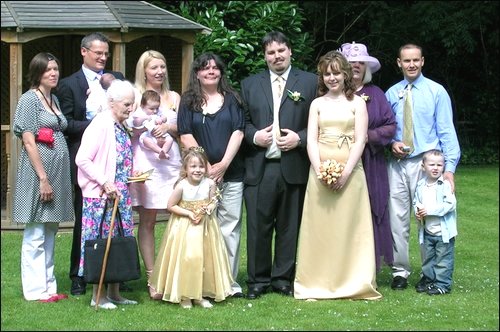 My lovely family that I am sooooo proud of. Left to Right: Rachel (Matts wife,) & Matt holding baby Luca (1 month), my mum standing in front of Matt. Rosie (John's wife) holding baby Holly (2 1/2 months). Standing in front Anastacia, John and Rosie's oldest (4), Petula, Andrew the groom, Jenny, Petula's daughter (18), me, John and Brandon John & Rosie's middle child (3). Missing is Marie but I think we did have one taken with her in it as well. That will be added as soon as I get it.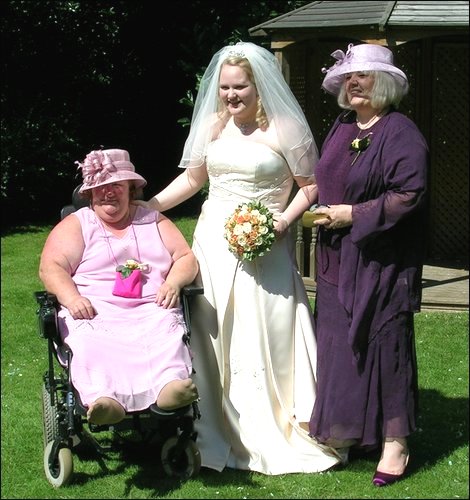 Marie with her mum Joan and her new mum, me.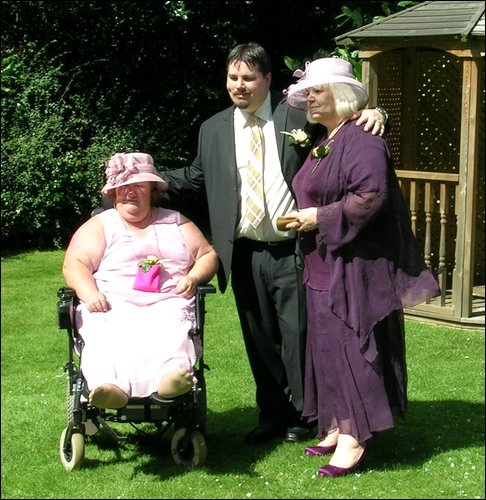 Andrew with both his mums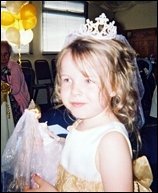 Anastacia the littlest bridesmaid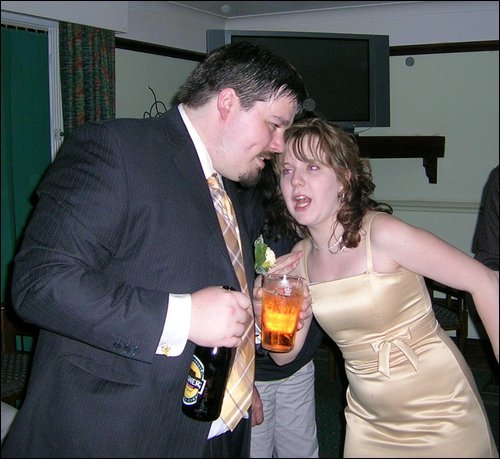 Jen and Andrew, no they weren't drunk, just trying to make themselves heard over the loud music!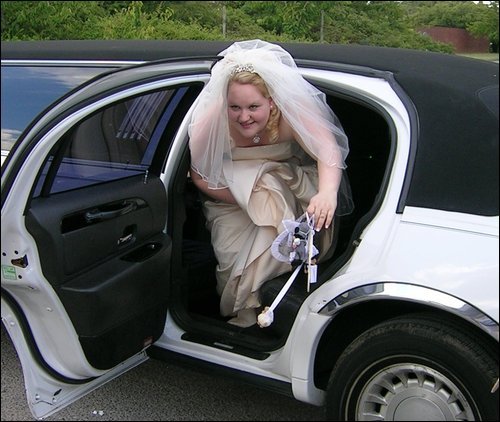 Marie getting out of the limo as elegantly as she could

Extras in no particular order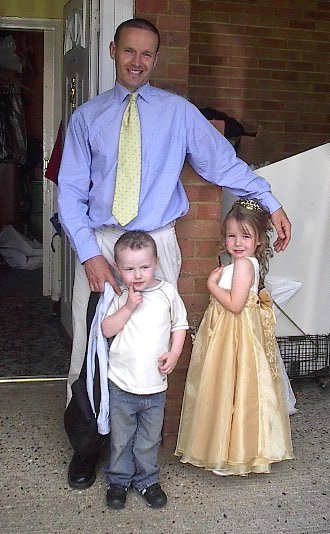 John with two of his babies, Anastacia and Brandon outside Maries before the wedding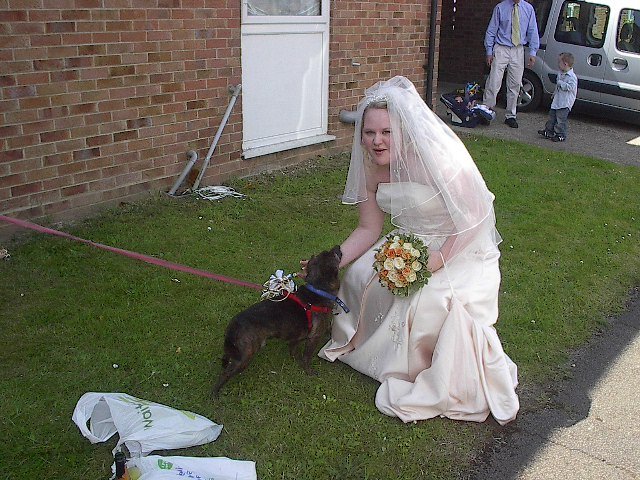 Marie with her dog Taylor at home before the wedding.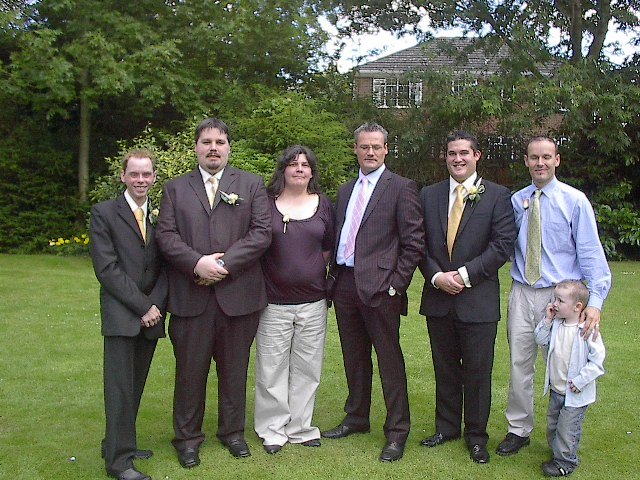 Marie's best man John. Andrew, Petula, Matt, Best man Andy, John with Brandon.

| | |
| --- | --- |
| | |
| Anastacia before leaving for the wedding | The adult bridesmaids after the wedding |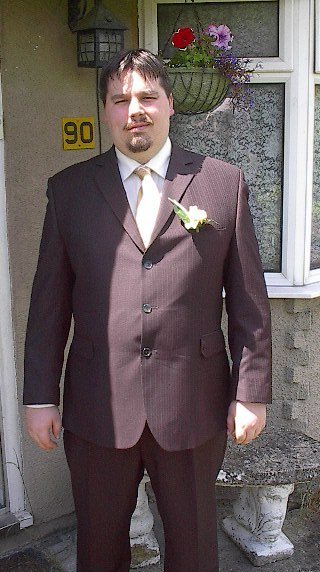 Andrew before leaving house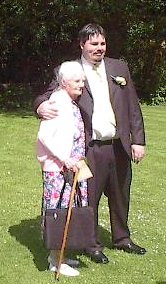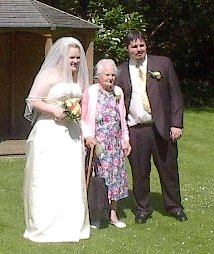 Andrew and then Andrew & Marie with Andrew's Grandma (89), my mum.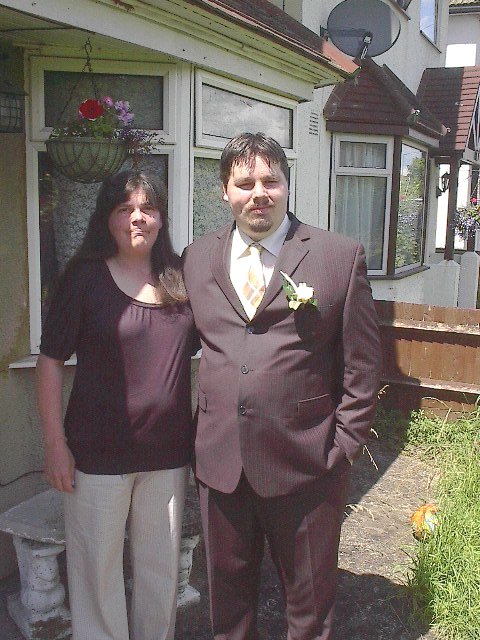 Andrew and Petula before leaving for the wedding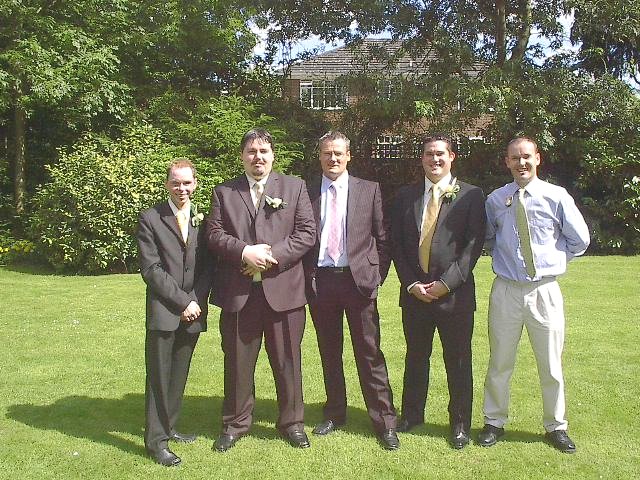 Andrew, his brothers (my boys!) and the best men. John, Andrew, Matt, Andy, John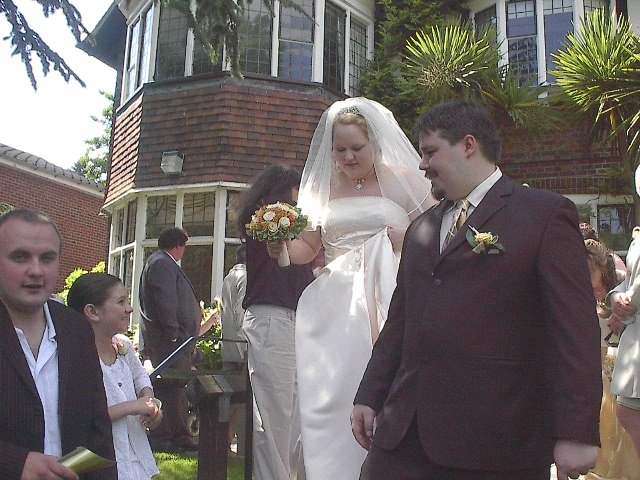 Waiting for the confetti to be thrown!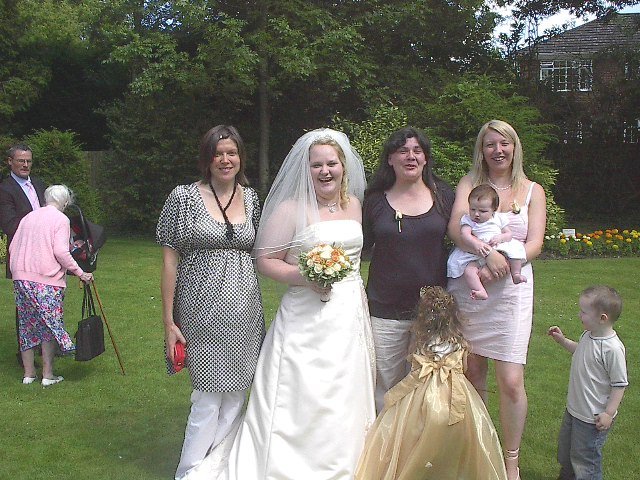 My daughters,aren't they lovely and aren't I lucky. They are all great girls. Rachel, Matt's wife, Marie, Andrew's wife, Petula, Rosie, John's wife
plus the kids Holly , Ana and Brandon. In the background Matt with my mum and his baby Luca'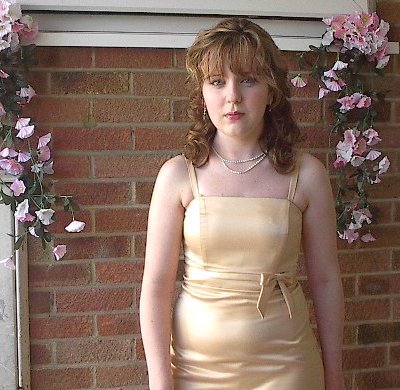 Jenny before leaving for the wedding at Maries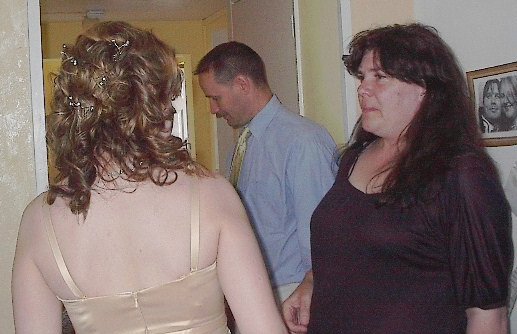 Jenny, with her mum Petula and her Uncle John at Marie's before the wedding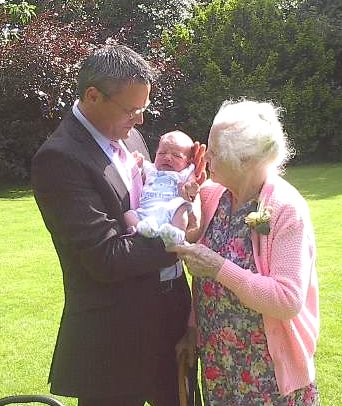 Matt with baby Luca Sam and my mum, Luca's great grandma

For weeks before the wedding I was working on a collage of Andrew and Marie's photos over the years, I put them on different pages and laminated them and then put them on a board for the wedding reception.
Marie's mum and myself presented the board to them at the reception as a gift from both of us. Below is a photo of the board taken as I was setting it up.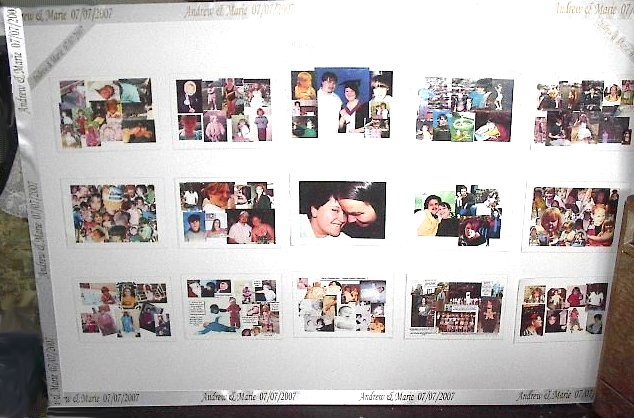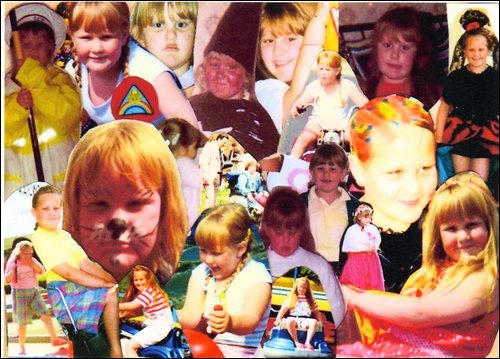 A collage of Marie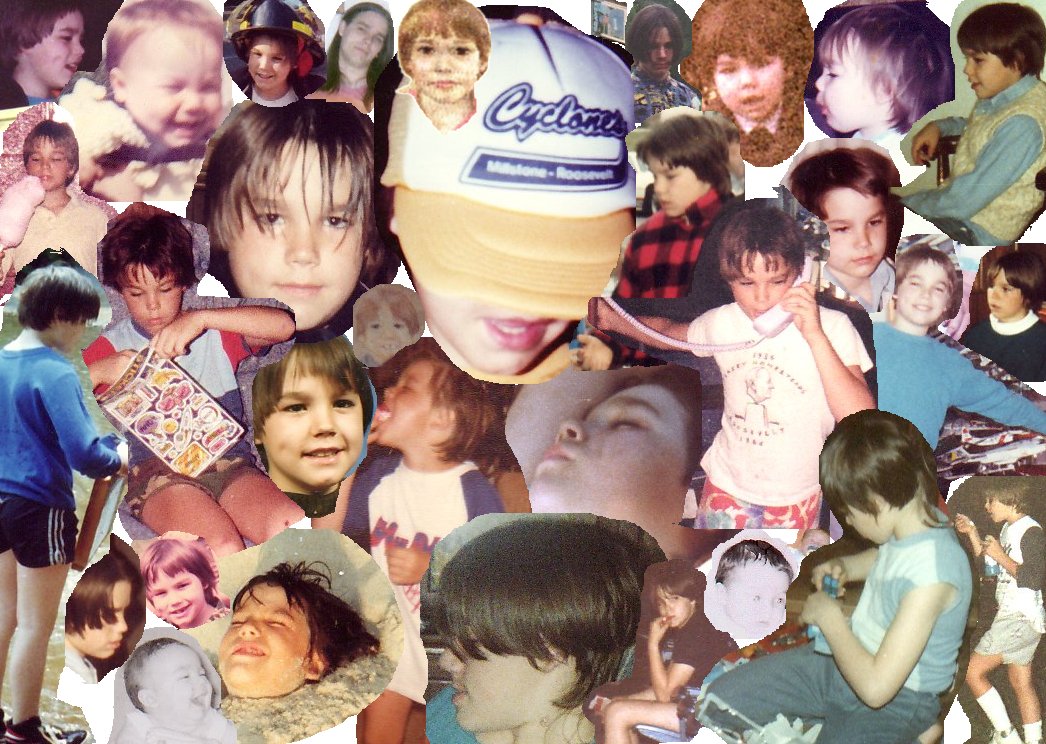 A collage of Andrew
The people loved looking at the photos of them when they were small. It went down a treat.

These photos were taken by me, more were taken by a photographer. Once I get those I will add some.
Gloria - proud mother of the groom.