Services

1: First you will need to send in the form to us. There is a questionnaire on the form that will tell us what you need.
2: Our designer will have a free confidential consultation with you, either in person by phone, via e-mail, or Skype depending on where you live. At that meeting we get a 'feel' for your expectations and wishes.
3: We will then do research on your product or service to see if having a site would be viable for you. (You will be told if a site would not be the right way for you to move.) If our designer knows nothing about your subject they will research and collect information on it.
Then comes the Design

4: The psychological aspects of your product are explored and a design is constructed bearing in mind those aspects. The design layout, color scheme, and a web set are chosen (by you) and a dummy web page will be made up on our site for you to see how the end product will look. We can also mail you the work on disk, if you prefer.
5: From there the copy will be written, using information that you have provided to us and/or anything else we can find that will enhance your site.
6: We then design the graphics, either scanning in your logo or photographs and working with them or starting from scratch. The graphics are then optimised to make them appear quicker on the screen.
7: If a form is needed on your site that will be written up after the pages are all finished so that questions can be included in it which will fit the site's profile.
8: The pages are uploaded to the server (which will have been obtained earlier,) and checked by a number of people to pick up any errors or typos.
9: The site is then put onto search engines and the marketing process begins to ensure that you get the customers you deserve.
---
Extras: These are fixed prices.........
A domain can be obtained for you. (There is an extra price for this which goes to the domain company.)
Any advertising that pops up on your site can be removed for an extra price. (The servers charge for this separately)
Your statistics can be provided for you on a monthly basis. (fee per month)
Links can be added which will complement your site, and will help with your search engine ratings. (free)
If you need to have credit card facilities added, that can be done without having to go through the proceedure of getting a Merchants Account. As long as you have a bank account your credit card processing can be set up. (The credit card processors charge about the same as a regular bank.)
---
Dragonfly Dezignz will give you a FREE initial consultation, so what can you lose. Why not give us a chance to show you what your site can do for you. No matter where you are located we can help you. We can do all the work over the Internet. We can communicate about your project via Email, Skype, Telephone, snail mail or all of the methods, which ever you prefer.
Take a look at these sites that we have already created on the portfolio page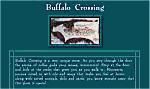 Congratulations! Dragonfly Dezignz Web site development has been reviewed and chosen to bear the 2002-2003 Golden Web Award.

Thank you I.A.W.M.D.



© Dragonfly Dezignz UK. All Rights Reserved. 1998 - 2013