Orania Productions
Welcome you to the

Isle of Wight
Teaching/Healing Weekend
at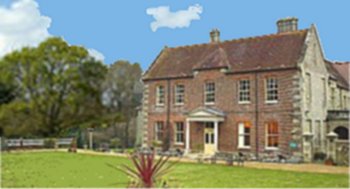 Landguard Manor
Landguard Manor Road,
Shanklin, Isle of Wight
September 30th/October 1st, 2006
---
Please check our NEW 'specials' tickets on the 'fees page'.
Saturday evening Special Guest Speaker from America
Chuck Derby will be presenting a talk about his culture and his life as a Dakota. This will include a history of the Pipestone quarries where the sacred stone that the Pipe is crafted from is quarried .
Chuck has been quarrying this stone since he was a child and making pipes since he was a teenager.
If anyone in the world knows about this subject it must be Chuck. It is his life.
Bring all of your questions along with you!
6:30p.m. - 8p.m.
---
Paypal accepted
Please click below for the full weekend ticket for £95
Please click below for the 3 workshop ticket
Please click below for the 1 workshop ticket
Please click below for the IOW one day only special ticket
for more info please email us

---
Workshops
The following workshops will be presented over the weekend. Some will be given on both Saturday and Sunday, and some just once over the weekend. For a schedule of the days workshops please see the introduction page
Please click on each presentation for more info about it.
Biographies of each presenter can be found on the link on each page, or from the Biography page


The Sacred Feminine, the Sangrael and the Cathar story
Jay Beachus

Jay is offering a unique investigation into the meaning of the Sacred Feminine and its place in the human struggle to find inner balance between the earthly physical life and the inner landscape of the mind. This journey has been named: the Search for the Sangreal, the Holy Grail.
" I will take you on a journey to explore the sacred teaching of the Cathar and offer personal and direct experience of the Cathar teaching."
(sessions both days)

Biodanza Jill Goodwin

Biodanza is a system of simple dances set to exciting inspirational music using natural movements.
" Come and dance your playful, joyful being with South American rhythms and I will take you on a journey into your inner sensitivity." Tess Brooks (Tess was supposed to be running this workshop however she has had an injury and cannot. She has asked Jill Goodwin to take her place and Jill has kindly consented. Thanks Jill! )
(sessions both Days)


Beads & Buckskins: Native American Culture

Chuck Derby (Running Elk) & Gloria Hazell

Gloria began Beads and Buckskins in the early 90's Chuck joined her in '94. They have presented the program in both America and Europe. (This program originally consisted of 28 different topics)
"We will be presenting you with an insight into the Dakota culture and deepen your understanding of the sacredness of the Pipe."
(sessions both days)

Tree Lore and Tree Essences Jan Harper

The Earth Trinity teachings celebrate our timeless union with the trees.
"In these workshops, you will join in with this healing, the trees offer to us, by creating your own essence from one of the many guardian trees in the beautiful grounds of Landguard Manor. The teaching sessions will enable you to gain knowledge of healing methods using Earth Trinity tree essences, assimilate Tree Lore and meet the Spirit Dryads of the trees."
I Take Care to Heal Her for the Guard I am.
(sessions both Days)

Power of the Sacred Pipe This workshop is FREE to attend Gloria Hazell

This is a short workshop Gloria is presenting to bring information to people who wish to become a "Pipe Carrier".
"I prefer the words "Pipe Holder" and that is what I will be using throughout this workshop. I will give an insight into what the Canunpa (Pipe) is all about. It may help you understand the relationship you will have with the Pipe. The Pipe is not a plaything and holding one cannot be taken lightly."

Meditation, is it a meeting place for the psyche?
Meditation is not just about sitting and reaching timeout or escape, it is far more versatile and can be customised to fit your needs.
" I use music that is not something you would associate with meditation with but as i have said this is not strictly just about sitting still, when you are in you own private space and you listen, you can hear it; pitches deep and slow or higher and faster there is a signature and with it it brings physical movement. The more concentrated it is the more your body reacts, This is using meditation in every facet of its function. I guarantee you will get something from it."
(session both days)


Expanding Awareness and Natural Movement Ben Rayner

Ben will present an in depth workshop on Expanding Awareness and natural movement.
"I will give you a deep insight into the meditative state of awareness that is our birthright. Called the Alpha state by science, it is an enhanced way of being in the world. In this state of consciousness we have a greater connection to our creativity. The physical is the doorway to the spiritual."
(sessions both days)

Sound Therapy Karen Way

Karen will offer workshops on Kinesiology and Sound Therapy. Benefits can be achieved through balancing the body's energy: postural corrections, pain management, tests for food allergies, emotional stress.
"I will give demonstrations with kinesiology and tuning forks( an energy related balance) on volunteers to restore health and well- being to mind, body and spirit. I believe all aspects of our being vibrates at different frequencies."


A Druid Workshop. Wight Druids

The Scribe of the Wight Druids will offer a workshop of deep exploration into the realm of Druid lore and our ancestors: the importance of honouring their place in our world by rite and celebration.
"Through our ancestors, we can discover and know ourselves. Through them, we can learn to love ourselves. Our deep and enfolding connection to them gives us the ability to stand in our power and to fully be who we are, in each moment."


Sorry Mariska cannot be with us now

Sacred herbs of Native Americans.

Mariska Wobbe

Mariska will talk about medicinal herbs used by Native Americans.
"I have spent several years travelling to America to live on the Rosebud reservation, where I have learnt about the herbs, their uses and treatments and I will share my experiences of reservation life."


Experience the Power Healing Journey. Eva Wolfram

This unique one-on-one approach developed by Eve Wolfram integrates hands-on body work and visionary shamanic journeying.
"There are times in our lives when the situation we find ourselves in can cause us considerable confusion, physicals and emotional discomfort. Attempts at rational analsis "thinking it through" only leads to more confusion.
This is where the Power Healing journey will assist in promoting healing. It is an intensive, intuitive, healing process."
---
Please come back as further details will be following shortly.
for more info please email us



NEW: Paypal accepted


Paypal accepted
Please click below for the full weekend ticket for £95
Please click below for the 3 workshop ticket - £50
Please click below for the 1 workshop ticket - £25
Please click below for the IOW one day only special ticket - £50
---
Disclaimer Notice for this site and event
Orania Productions and Dragonfly Dezignz endeavours to maintain the accuracy and reliability of this web site, they do not however make any representations about the accuracy, reliability, or completeness of the information, products, services and related graphics contained in this web site for any purpose. Orania Productions and Dragonfly Dezignz who are involved in creating and delivering this web site shall not be liable for any direct, indirect, incidental, special or consequential damages, loss or inconvenience caused by reliance on the contents of this web site or arising from the use of this web site, or related to the event at Landguard Manor. Orania Productions and Dragonfly Dezignz disclaim all warranties as to the accuracy of the information provided, including all workshop information, and bios of the presenters.
Orania Productions will not contact any person who submits any e-mail address for any purpose other than the original intended communication, unless asked to do so by the e-mail owner themselves. E-mail addresses will not be disclosed to a third party unless required by law. Communications made through this site's e-mail and form page shall in no way be deemed to constitute legal notice to Orania Productions or Dragonfly Dezignz.

Website courtesy of Dragonfly Dezignz USA & UK.
©All Rights Reserved 2006