Rev. Elizabeth McCabe
Reiki Master
Just for today I will
| | | | | |
| --- | --- | --- | --- | --- |
| Let go of Anger | | | | |
| | Let go of Worry | | | |
| | | Count my Many Blessings | | |
| | | | Do my work Honestly | |
| | | | | Be kind to every Living Creature |

Rev. Elizabeth McCabe is a teacher and practitioner of Reiki and has been working with Reiki since 1991. She facilitated healing circles and had a Reiki practice in New Jersey until she moved to Pipestone area in 1994. She has worked on adults, children and animals
After several years of working with Reiki energy, Elizabeth felt drawn to get closer to God. She joined a church in New York State and was ordained. Realizing her calling was not in an "Organized Religion", she left the church and traveled to MN to stay with friends. Today she is an ordained member of the Universal Life Church and conducts a non-judgmental healing ministry that is open to all. Elizabeth is registered as clergy at the Pipestone County courthouse and can legally perform weddings throughout Minnesota.
Elizabeth is a member of the International Association of Reiki Professionals.

Reiki classes and sessions (as well as Healing Circles) are mainly conducted in the area of Pipestone in SW Minnesota but Elizabeth will travel to other areas of MN and SD if arrangements are made for groups, etc. Reiki Clinics (also called Shares) are held periodically. These give an opportunity to experience Reiki in a shorter session for a good will donation. They also give practitioners a chance to work with other practitioners and receive a session themselves in a group setting.

If someone is unable to attend these clinics or experience Reiki in their own area and are in need of help, arrangements can be made for distant healing or their name can be included in a healing circle. Contact Elizabeth by email or phone for more information.
For more information about Reiki sessions and classes, Healing Circles and/or Distant Healing, etc., call Elizabeth at
507-825-6391 or email her at mccabee@iw.net.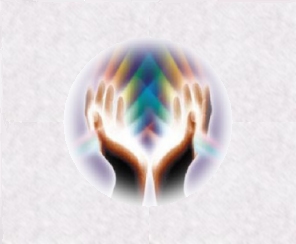 Reverend Elizabeth is a member of



Awards
| | | |
| --- | --- | --- |
| "Congratulations Elizabeth on your Reiki Clinic in town. You are a true VIP!" - Chuck & Gloria | | "Your site has been selected as a winner of the Healer of Souls Award. Sites selected for this prestigious award are dedicated to health and healing of the body, mind & spirit." - Dr. Rita Louise |
| | | |

Rings


As this candle is carried from one site to another, the flame of spiritual love and healing continues to light the way for those who seek to know the true self. Take this light with you to your page that it may light the way to love and healing. Watch as it travels from one place to another and in so doing it embraces our world with hope.


This page designed and constructed by Dragonfly Dezignz UK & USA