Welcome to the Little Feather Center
Located in Pipestone Minnesota.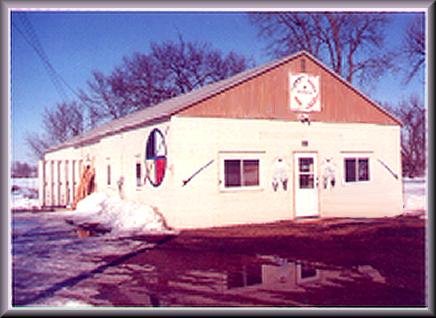 317 4th Street North East, Pipestone, MN 56164
If you need to contact us please use the address below.

Snail Mail address: PO Box 334, Pipestone, MN 56164


Or please contact us via e-mail
Electronic mail
General Information: littlefeather4@hotmail.com

Site Webmaster 'Dragonfly Dezignz': dragonfly_dezignz@hotmail.com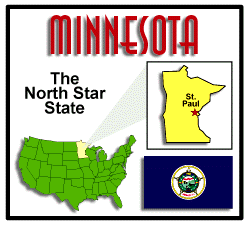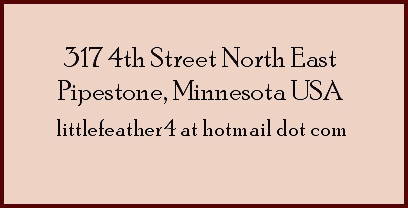 This site redesigned
August 2009
Copyright:
Gloria Hazell
1997 - 2009
All Rights Reserved.

This site designed by

Graphics by Gloria Hazell 1997 - 2009
(not the feather bar)