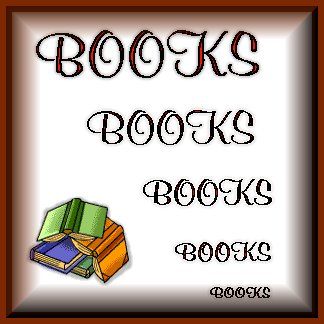 Put me in a bookstore surrounded by books, and you can leave me there for the day. Next to my passion for the Internet, books have to be my inanimate love in life, so what better than to have the chance to sell them on a Web site, and join both my passions together. This said you will now understand why I am putting this page up. On the page I will be reporting on various books that either I or my friends have read and which we recommend. On these pages will be Native American books, on my other sites will be books specifically for women, and Celtic and spiritual books. If you see a book here that you would like to purchase just click on the link after the description of the book and you will be instantly transported to Amazon books where you will be able to order it on line.

I have ordered many books through Amazon, and they are very good about the time frame of delivery. Their prices are lower than most, and they have a very large choice in stock.

In the Little Feather Center we have a very large lending library of Native American books and I am always on the lookout for new ones, so come with me and lets have a look at what Amazon have, perhaps we'll both find something good to buy! - Gloria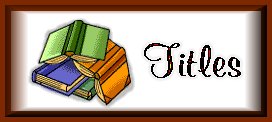 Just click on the book below that interests you, you will be taken to a description of that book.
Also included on the Library pages are the following books.
On the 1862 Conflict page there are a number of books relating to that time.
Sister to the Sioux : The Memoirs of Elaine Goodale Eastman, 1885-91 by Elaine Goodale Eastman, Kay Graber
What This Awl Means : Feminist Archaeology at a Wahpeton Dakota Village by Janet D. Spector
The Sacred Pipe : Black Elk's Account of the Seven Rites of the Oglala Sioux by Joseph Epes Brown
The American Indian Craft Book by Marz Minor, Nono Minor
The Native American Sweat Lodge : History and Legends by Joseph Bruchac
The Encyclopedia of Native American Biography : Six Hundred Life Stories of Important People from Powhatan to Wilma Mankiller by Bruce E. Johnsen, Donald A. Grinde, Bruce Elliott ( new publication)
The Dakota or Sioux in Minnesota As They Were in 1834 by Samuel W. Pond, Gary Clayton Anderson
Ehanamani : Walks Among by A.C. Ross
Mitakuye Oyasin : We Are All Related by Allen Ross, John Beheler
Click on the book to read a description of it.
If you are looking for a particular book try the Amazon search feature below.
Day or Night Library

Thanks for visiting this page. Please pass the address on to your friends if they are interested in Native American books.