Marie Caller and Andrew Hazell

07 - 07 - 07
Service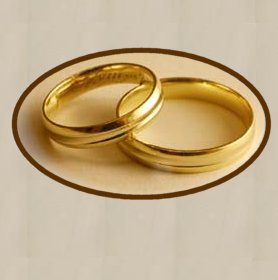 To be held in the Rylston Suite at 3:00 pm
(Guests to arrive 15 minutes early)
Weybridge Register Office
Rylston,
81 Oatlands Drive.
Weybridge
Surrey
KT13 9LN
01932 794700
registration.weybridge@surreycc.gov.uk
---
The service is going to be very informal and will take the following format:
Brides Entrance
Marie will be entering the room to 'The Love Theme' composed by John Barry
From the movie 'Dances with Wolves'

We chose this mainly because it reflects our
shared love of movies as well as being a
beautiful composition.
A poem written by Andrew's father will be read during the ceremony.
The words to it are below
Signing of the Register
For Once in my Life' and 'Summerwind'
Performed by Michael Buble.
We both love this style of music and Marie is particularly fond of Michaels voice
(of course that's the only reason she likes him).
Both songs also help to express how we feel for one another.

Exit song
'All I Want is You' by U2
From the album 'Rattle and Hum'
This song is by Andrews favourite band and we think the title says it all.
---
Poem:
They

The sky was dark and empty,
Save for the birds on high,
Who glided thru' my turmoil,
And kissed the tears I cried.
They whispered in my darkness
And told me of the light,
And stayed with me in my loneliness,
Until the day was bright.
They flew ahead to guide me,
thru' the trials of my mind,
And stayed to act as eyes for me,
When loneliness made me blind.
They stayed until I met you,
Then glided into my past,
And stayed to share my happiness
Their duty done at last.
23rd of January 1974 ©A.V Hazell
(Used with permission. All Rights Reserved)
---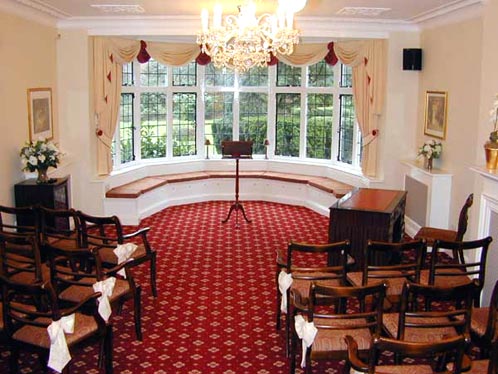 The very popular Rylston Suite, tastefully decorated in burgundy, gold and ivory, has a maximum seating capacity of 50. The room offers impressive flower arrangements, period leather and mahogany furniture and appropriate framed pictures. It also has stunning chandelier lighting, enabling the use of video equipment, and the large bay window offers an attractive background for photographs. The room is also air-conditioned for extra comfort.
The waiting area boasts original oak panelling, stained glass windows and an impressive oak staircase.


Rylston is a beautiful detached manor house, built in 1911, decorated and furnished in keeping with its period design. Rylston is set in more than an acre of secluded, landscaped and well-planted gardens, which provide many beautiful photographic opportunities.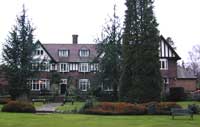 There are excellent facilities for the disabled within the building as well as throughout the grounds. There is car parking on site for up to 30 cars. In addition to this, they have the use of the Christian Science church car park opposite, which can accommodate a further 40 cars.
Rylston is situated between the towns of Walton and Weybridge, with the river Thames close by.
There is easy access from the M25, M3 and A3.
---