'One Ring to rule them all,
One Ring to find them,
One Ring to bring them all,
And in the darkness bind them
In the Land of Mordor where the shadows lie.'
JRR Tolkien


Orlando Bloom
Who doesn't like The Elf? I haven't found anyone yet. Young girls swoon over him, older women think he's cute. I have no idea how the casting director knew that Orlando would change into Legolas so perfectly. I think out of all the cast members Orlando changed the most. From a dark haired Englishman emerged a blonde willowy Elf. Amazing. Well I guess Gimli changed quite a bit too!
"It's only been in the last year that I have realised what I need to do, to keep my calm through the simple things. When you are working with extremes, you do need to come back to being you. I want to walk by the sea and gather my thoughts so I am fit for my life. So I enjoy taking some time on my own. I write a little bit in my journal, I like to swim, just to get outside and be in the sun."

"Last time I was back in London, I was still taking the Tube and the bus and riding my bike. I don't see why it should be any different."

"I've broken my back, my ribs, my nose, both my legs, my arm, my wrist, a finger and a toe and I've cracked my skull three times. Youthful carelessness. This is a battered body all right. But, each time, it made me stronger and more determined to do things. I've learned to wake up each morning and smell the roses and enjoy every day as it comes, I never, ever grumble. Life's far too sweet to waste a single day."
"It's very a difficult language to get your mouth around."
"We have these digs at each other, Viggo will go on about Elves and how they're always doing their nails and brushing their long, blonde hair, and being all prissy. And i just say: Well, at least I'm going to live forever! Got that? LIVE FOREVER!"'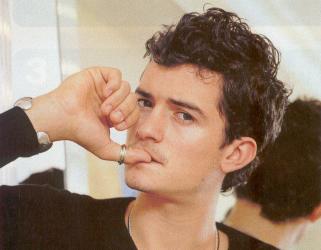 | | |
| --- | --- |
| | "When you're a bit famous, people get an idea of what you're like in their heads, usually based around the roles that you've played. Then when they meet you they're usually either intimidated and scared by what they think you are or terribly let down by the real you." |
"The process of making a movie is what I love, I thrive on that. It's an exciting miracle. It's a mad adventure. I love being part of it."
"I studied the Japanese samurai warriors, because their style of movement is so precise and thought-out, I also bought a book on trees. They're like these ageless beings. I really got into them. Legolas [who's 2,931 years old] lives in the trees."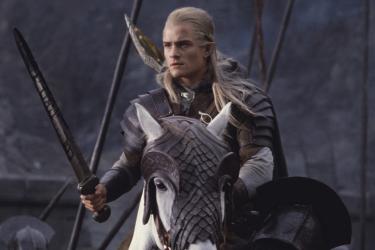 "It was like winning the lottery. I mean, imagine being flown to this amazing country and being taught how to shoot a bow and arrow, learn to ride horses and study swordplay - it was sick!
I am Nim-alph di e Tasar in Elvish. (White Swan under the Willow in English)
I AM A TRANQUIL ELF!
You have one hope in this world, and that is to have eternal peace in Middle Earth. You are currently working on making friends with Orcs, although it's the hardest challenge you've come across, your positive attitude won't let you give up on your dream of world peace.

Why not see what type of Elf you are,click the photo above to find out
Anyway I hope you enjoy this site. If you have any comments please write.
dragonfly_dezignz@hotmail.com
External Links
Fan Club
A different type of site that Tolkein would probably approve of. Environmental information and politics, also a report of a great interview with Viggo and Elijah on the Charlie Rose show.




















Any commissions from these posters go to keep the site going