Portfolio
Some of the sites that we have made - please take a look at them.
Latest Site (2012 -2015)
Spelthorne Museum (ongoing site)
| | | |
| --- | --- | --- |
| | | |
| This is the newest Home page | A new page of Old Exhibits | The newest sight impaired Home page |

There are two sites to this one, a regular one and another for anyone with a sight impairment

Here are a few of the pages on a site I worked on for a couple of years called
'Earth Trinity Essences' It is a large site and is one of my favourites. 2004 - 2008
| | | |
| --- | --- | --- |
| | | |
| | These pages are of the front page, the gorse essence, books, willow tree and snowdrop essences. This site has some wonderful photos of trees on it all taken on the Isle of Wight by Jan Harper-Whale. | |






Weddings - 2015




Parents Count - 2015
The Facebook page for this site is HERE




The Facebook group for this site is HERE

Gathering the Kokums - 2012
A site for grandmothers of all cultures to share their traditional knowledge.





The Facebook group for this issue is HERE


Jenny's Facebook group is HERE

No Guns at the Monument

Jenny Hazell




Eliza Hearn




Ancient Voices museum
an ongoing site, includes Ancient Tracks



Dakota March 2004/2014
Updated for the march every other year

Little Feather Center - ongoing
1998 - 2015
Wedding Sites
Andrew & Marie
Rosie & John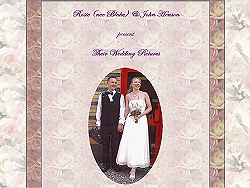 One Page Site
Little Bears Childminding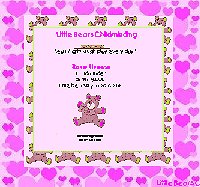 Some of the older sites I have made
Marge DeRuyter for County Commissioner

Alahandra
2004

Pipestone Pipes
2000

Pipestone Dakota
2002

Reiki
2002

Spirit of Peace Crafts
2002

Dakota Dreams
2000

Staines Town, UK
2000

Buffalo Crossing
1998

Princess Diana Exhibit
1999

Natives of the Earth
1998

Patong Letting, Thailand
2000

Theories of Existence
1999

Firedancer, Australia
1999

Air News, UK
1999

London Radiators, UK
1999

Site to go with a Petition
1999

Brittle Bone Disease
2000

Pipestone Minnesota
2000

Viggo Mortensen
2001

Sacred Circle UK
2000

Arvol's Statement
2000

Lord of the Rings
2001

This space is reserved for YOUR site!

Pipestone Dakota Wacipi
2000
We are not responsible for any of these sites that are no longer active
Congratulations! Dragonfly Dezignz Web site development has been reviewed and chosen to bear the 2002-2003 Golden Web Award.

Thank you I.A.W.M.D.


All images and original designs are protected ect under United States and International copyright laws.
Copyrightę by Dragonfly Dezignz. All Rights Reserved. 1998 - 2015