Ancient Voices

A Museum to honor the least known people in North America, the Original Tribal Women
Native American Women Clothes Designers using traditional influences
All copyrights are listed below the artist's information

Tammy Beauvais
Iroquois

Each hand-made Tammy Beauvais Designs' piece carries with it the culture, heritage and strength to the Iroquois people. All of Tammy Beauvais Designs' are authentically Native designed and produced. Tammy's goal is to increase worldwide awareness of Iroquois heritage and to also create more employment opportunities for members of her community.

Shows and Events featuring
Tammy Beauvais Designs

Eitel Jorg Indian Market Indianapolis, Indiana

Echos of a Proud Nation Powwow Kahnawake, Quebec

Santa Fe Indian Market Santa Fe, New Mexico

Gonandagon Rochester, New York

Heard Museum Phoenix, Arizona
Copyright © 2002 Tammy Beauvais Designs, All Rights Reserved


---

Betty David
a member of the Spokane Tribe of Indians
Events in 2007
Sale

January

2nd - January 31st

All custom orders 10% off. Everything in stock on sale

The 23rd Annual Marin Show -
Art of the Americas

Marin Civil Center

10 Avenue of the Flags
S an Rafael, CA 94903

Saturday, February 24 10AM - 6PM
Sunday, February 25 11am - 5pm

310.822.9145

49th Annual Heard Museum Guild Indian Fair and Market

2301 North Central Avenue

Phoenix, AZ 85004

Saturday, March 3rd, 2007 9:30AM - 5PM

Sunday, March 4th, 2007 9:30AM - 5PM
© 2005 copyright BettyDavid.com

---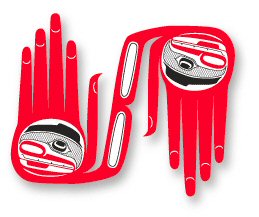 Dorothy Grant
Haida
The Hands design belongs to Dorothy Grant as her logo and trademark for her clothing line and now the Handbag line. It has become the classic symbol of the Dorothy Grant look, a symbol that identifies the clothing and accessories she is inspired to design.
Dorothy is a designer and traditional Haida artist. Her garments, ceremonial button blankets, and spruce root hats are treasured by Haidas as expressions of living culture and may be found in art collections throughout the world. Her strong connection to her culture and deepened sense of Haida identity is the creative force behind her fashion labels Feastwear and Dorothy Grant.

© 2003~2005 Dorothy Grant Ltd. All Rights Reserved.
---
Narda Kathleen Julg
Mohawk