| | | |
| --- | --- | --- |
| | Staines | |
Churches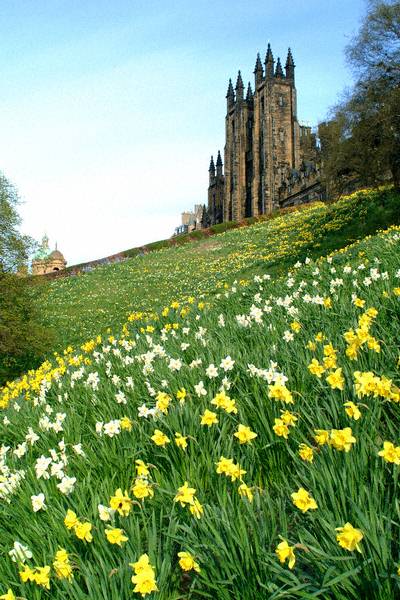 Saint Mary's
Saint Mary's Church, is the oldest in Staines. It is said that it was built on the same spot where the ancients did their ceremonies, and there are tales of Druidic stones being in the same area. The stones were called the Negen (Nigus) Stones and were mentioned in a 12th century manuscript. There were 9 stones which in the Druidic ways is a sacred number.
St Mary's has been built a number of times, the first actual building was erected in AD 695. Since then we know that it has been rebuilt in the 1630's and the most recent in 1828. Parts of it have been changed over the years, but it still stands in the same place, that of the old pagan site, close to the river Thames.

Christ Church Anglican
Kenilworth Gardens,
Staines, Middlesex.
TW18 1DR.
01784 455457
Laleham Methodist Church Edinburgh Drive,
Laleham, Staines,
Middlesex.
01784 450982
St Mary's
Church Street,
Staines
St Peter's Church
Laleham Road
Staines
Staines Methodist Church
Thames Street,
Staines, Middlesex.
01784 252559
If you know details of other Churches in the Staines area that I have missed, please email me with them - thanks

Site created in 2002 by Dragonfly Dezignz

All information on this site was researched using the following sources:
Borough of Spelthorne Council, Spelthorne Museum, 'Up Pontes' by Christine Lake, 'Staines an Illustrated Record' by M.M. Smithers, 'Snapshots of Staines' by J.L. & D.M. Barker, 'Middlesex within Living Memory' by the Middlesex Federation of Women's Institutes, 'The Commons of Staines, The Facts' by the Assn for the Preservation of Staines Moor, 'Staines in Old Picture Postcards' by Barry Dix, 'Doomsday Book - (Midelsexe) Middlesex' translated by John Morris and Sara Wood. Memories and experiences of Gloria Hazell.