Dakota 38 + 2 Memorial Ride 2014 - Day 18
Coming into Reconciliation Park, Mankato for Ceremonies

Riding out of Land of Memories Park on December 26th

Photo from Nina Fox

(left)The white horse in front is the Spirit Horse that carries the Riders of old, the Ancestors. (below) The black riderless horse is the Spirit horse on another part of the Ride.
Both photos from Nina Fox.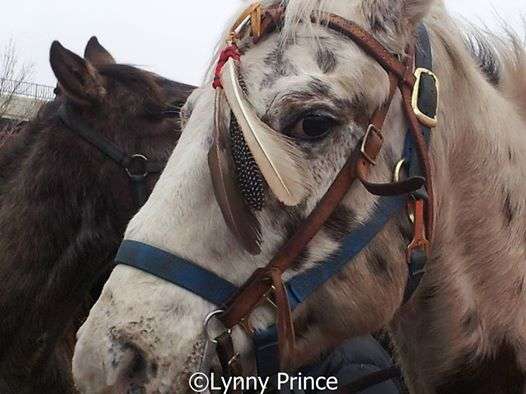 Thanks Nina and Lynny for the use of your photos.