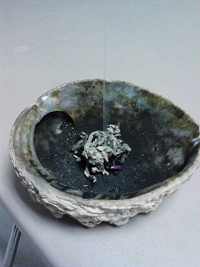 Native American brothers and sisters lets join these are awesome warriors who travel in peace, let us offer tabacco each day in prayer for the peace warriors safe travels. Great Spirit, guide our warriors safely on their journey, please protect them from the cold, may their journey be filled with many blessings. - Josef Marion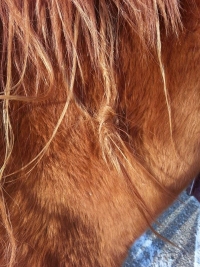 Spirit Braid in one of the Sanka Wakan's.

Tears of joy and respect, and sadness come as photos and updates are uploaded. Wopila! Pilamaye for this ride, celebrate the coming of the oyate. Many songs and prayers sent to all the riders, coordinators, volunteers, and offerings of heat, food and space, and of course all others involved in keeping us updated. My altar is alive with Spirit and my heart rides with you. These songs are sent to you, family. Aho Mitakuye Oyasin! - Kayla Bluhm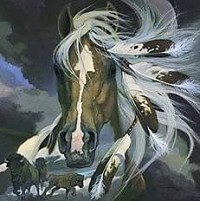 It is so fitting that this ride is occurring right now on the heels of Nelson Mandela's death. Both the ride and Mandela enter into the sacred ground of forgiveness and reconciliation. Let us give prayers for both. The world needs these healing energies. - Julia Kahrl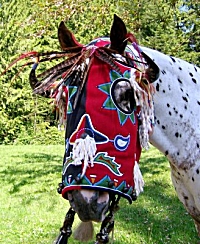 Hi my prayers are with u my great grandpa is Henry Whitedog and my dad is Henry Whitedog from Eagle Butte - Adell White-dog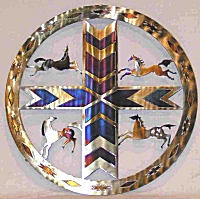 I am with you in spirit for my gram Marie Edith Crow, her father Charlie Crow, grandmother's mothers Eliza Stone Walker and Julia John. It is hard to forgive everyone for everything. - Valerie Guimaraes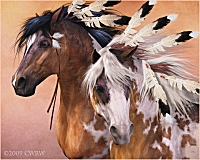 I will be riding with you in spirit! - Rachel Quale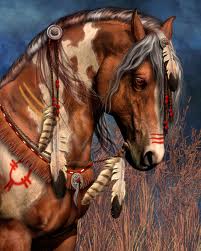 Prayers for all the riders, horses, and all who are involved in this sacred ride. Was there to witness last year, wishing to go again, maybe next year. The feeling to be amongst this ride is awesome. Wopida Wakan Tanka!! - Barbara Eastman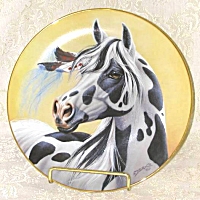 The wind is blowing strong & cold this night and I think about the Riders and SunkaWakan of the 38 + 2, I ask Creator with a humble heart that you all have a warm, restful & safe night. Each of you remain in my prayers as you ride the trail of our ancestors. Nina Wopida Tanka to each of you for helping in the healing of the people. Pidamayaye, pidamayaye...Hanyetu Was'te - Kiyukanpi Tiwahe
Sunrise on the 12th December

Morning prayers and smudge for all of you on day 3. I know you've awakened with sore achy muscles after a good nights rest. Many thanks for the sacrifice with prayers for all your people. We are one people and one with the indigenous relatives from all around the world. A friend from Hawaii will post information later about her class, they will be following the ride daily and she will show the film to her students and they will learn this history. You ride for the ancestors who are watching. Wopila tanka iciciyapi. - Alberta Iron Cloud Miller

Good morning all, another day upon us, hope you all slept well. Weather should be improving as the days go by, not much snow, temps are going to be around 25-30. I pray for each and everyone one of you. Have a good day and ride. - Alice Erickson

Perry with the 38 + 2 Staff


Perry, Peter and Jessica

Prayers to All you Riders watched last years ride yesterday and to hear some of the testimonies from the riders brougt tears to my eyes around the whole ordeal of the 38 + 2. Wopida Tanka Mitakuyapi Aho! - Pierre Halsey
Moving on... Soon after this photo was taken two Eagles were seen circling over the Riders!! Aho Mitakuye Oyasin...


Hihanni waste! I am subbing for a Ute Language Teacher today and since I am not Ute and don't know the language, I'll be showing the Dakota 38 film. Prayers for the riders, the ridden, and the helpers. Pidamiya. - Iktomi Was'te Win Favel





On the way to Woonsocket

Hoka Hey Bless All Riders Threw Out The Years But Most Importantly Our Ancestors -
Megan N Benjamin Eagle




Going to Woonsocket





Prayers and tobacco offered for a safe journey. It's a chilly morning here, in Louisiana, but nothing like what you're dealing with. Stay warm. - Vicki Williams Barry

Young Riders with Richard. Showing off the 38 Jacket.

Well done all of you.

In from checking on Horses hayed and watered for the night..gn

Gm..much to do much prayers to say-think...Aho - Richard Milda

Wilfred Keeble giving a presentation at Wessington Springs on the 11th

Sending prayers to you warriors from the mountains of Idaho. - Sallie Monday

Thank you for allowing us into your world. We will follow your journey with great admiration. We are in London, England but we have travelled the Mid-west and understand the sorrows and needs of the great Indian Nations. God Bless you and safe journey - Jacqui Norman


Smudging before the Ride




Dakota Indian Foundation
Thanks for the support.