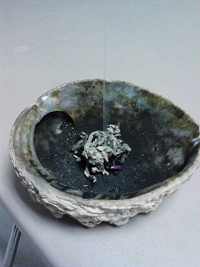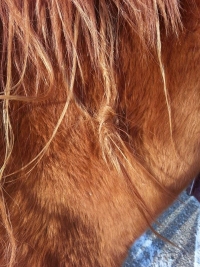 Spirit Braid in one of the Sanka Wakan's this morning..
Thoughts, prayers, for all of you. You will be starting this day with much love from many, we all pray for you to endure the elements, pray for the 4 legged ones also. I am sure there is much sadness in the hearts of some, Creator will help. I know personally, my thoughts will be with all of you. Love all.- Alice Erickson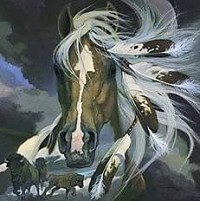 Heart felt prayers and a wish for safe travels to all who are involved in this year's ride. Blessings on you all. - Melissa Lane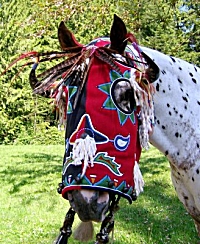 Our prayers from here in Missouri are with the riders and the horses. And the helpers along the way too - Bud Moellinger.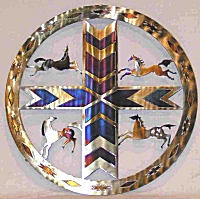 Wonderful photos. Thanks for sharing. Know we ride with you ALL, surrounding you with our Prayers, Blessings and Love - Abby Peawhisle.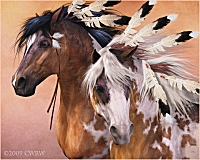 May your journey be safe and your ride be fulfilling. Prayers for all who are riding with you. - Melissa Hughes Wolfle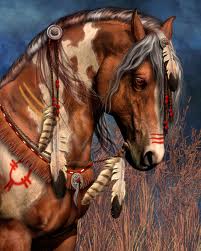 You have many prayers, blessings and so much heartfelt love coming from so many people as you traverse eastwards. It is a good day to Ride! - Gloria Hazell-Derby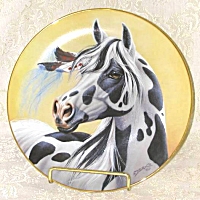 Arvol Looking Horse speaking to the Riders on the eve and morning of the 2013 Ride

From Josette Peltier:
Hehanni Wast'e! Relatives! Restful night. Up before the alarms started going off. Good to see some of the Sisseton riders. Everyone getting ready to get started. This morning, I prayed for a good day's ride. We have so much to be grateful for. Arvol spoke last night n gave words of encouragement to the riders n supporters. We are busy loading up everything. You all have a good day.

Before the Ride started, Peter Lengkeek, Jake Iron Cloud, Defond Wells, Mason Red Wing show off their new jackets.

From Shelley Bointy:
'Said prayers this morning for the Dakota 38 riders as they begin their ride to Mankato. My Ate' started the ride last year...he will join the ride as they get into Minnesota this year. Prayers for good weather and that all their needs are met during this time. We were blessed to be able to spend time with Jim and Alberta Iron Cloud Miller, and Pete Lengkeek last week. Their presence, their words, their experiences had a huge impact on many of us and I'm grateful that Tunkashina brought them here. Can't wait to see them again.'

From Alberta Iron Cloud Miller: December 8th 2013:
As the Dakota 38+2 Wokiksuye Ride begins it causes me to reflect on the blessings that have come from the Dakota 38 and the Creator for it is through their influence and love for their people that the dream was given to mihasani Jim Miller. He was given the message and he followed through. We've met so many people on this journey who never knew that Abraham Lincoln condemned these Dakota warriors to death. We've met so many who never knew their own Dakota history, especially the young people. We never knew that the Dakota who fled across the Medicine Line (Canada) are still considered refugees. We met elders who told us that the ancestors must see the suffering and want their people to heal. The ride is for healing the people and the world. Forgiveness and reconciliation is a huge responsibility which many still cannot see because of the heavy burden carried from historical trauma. Let us keep focused on our prayers. Jim always says that the dream is not about him, it never was, it is the message that is important. In support of the ride there are so many beautiful people out there who give of themselves such as the riders, the support team, the runners, the women in prison who conduct their own ceremony for the Dakota 38. The healing is spreading!

Right: Jim Miller


Mason Red Wing videoing for a school project. Mason has ridden a number of times before.



Sheldon Whipp, Meskwaaki relative on the Ride this year.


Some of the girls on the Ride, Hazel Hallum,Leann Red Owl,Gabby Flute Player


Peter Lengkeek and Jessica Little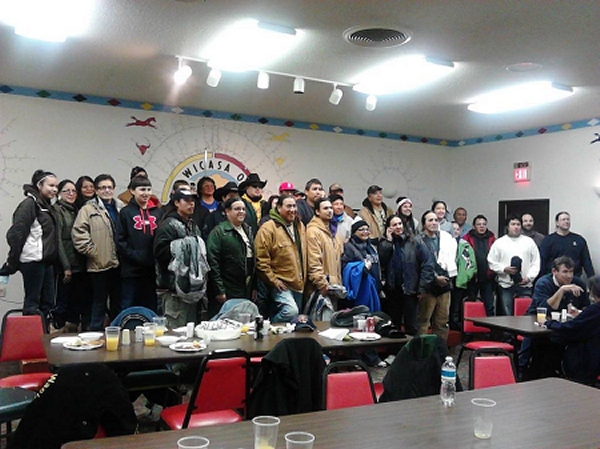 The Riders and support crew prior to the start of the Ride