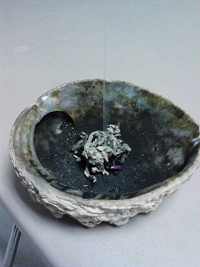 Merry Christmas to all the Dakota38+2 riders Nina Wopida for the sacrifices you made..as it's hard to be away from your families you are the blessed ones because you are in ceremony spending time with our ancestors..so much respect and love for each one of you. Christmas hugs going out to ny misun Seth Eastman!!! - Wakaninajinwin Eastman


Morning prayers and tobacco offered. Here's praying that this ride will impact the young people in positive ways, for the rest of their lives. - Vicki Williams Barry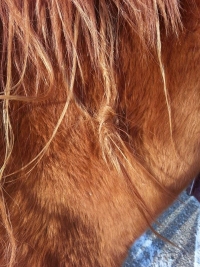 Spirit Braid in one of the Sanka Wakan's.

So many songs and hours at my altar today.. so many prayers. Ride safety, oyate! - Kayla Bluhm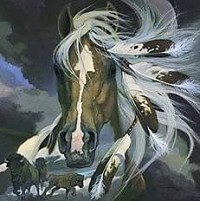 Thank you for adding me to this site. May all involved have a safe and sacred ride. - Curt Lauret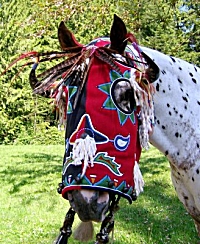 Blessings for doing a Great Job and sharing, Prayers with Sage and Sweet grass for all of us, as you make it possible for all of us to be able share this journey - Mitukuye Oyasin - Janet Nagle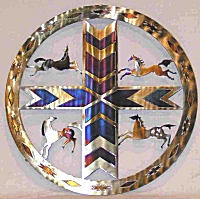 goodmorning to all.....wishing everyone & shunkawakans a blessed beautiful day for journey you take today! love thots & prayers frm ft washakie wyo - Maria Menard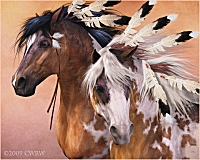 Thank you for accepting me. I watch the movies Dakota38 and was deeply touched as I could feel the healing of this ride. Prayers to the riders and all of those who are helping this ride happen - .
Vickie Blackeagle Williams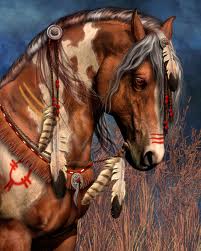 Even AFTER the Ride, you ALL, esp the younger ones, WILL REMAIN in our thoughts and PRAYERS. The Prayers just DON'T stop with the Ride. We carry EVERYONE involved in our hearts. You are NOT forgotten......Your Family just got bigger. Hugs and Blessings - Abby Peawhisle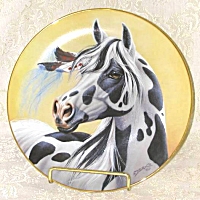 It's a rainy morning here, in South Louisiana, but that didn't stop me from offering tobacco for a safe journey. - Vicki Williams Barry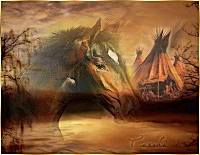 For the Memorial riders
I call my fastest horse from the darkness
Horse wild as wolf teeth
Horse patient as stone
Horse who whispers to wind
From the West he comes
Pejuta Sunuka
Medicine Dog
Yah Yahhhhhhhhhhhh
- Nancy Kohn Raven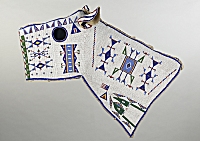 The horse is even holding its head up with pride. Thank all the horses and riders for this wonderful commemoration. Praying for safety for horses and riders and support team. - Linda Daniel OConnell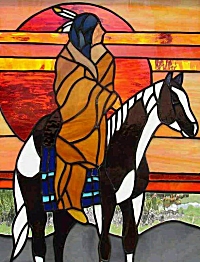 I would like to say this, it was hard for me to enjoy Christmas Eve last night. I thought of the Rider's, family, friends. But, I was with my family, which made me feel better. For some reason, the spirit of why we have Christmas was in the back of my mind and the 38+2 had to leave this world. I tear up thinking of this, no matter what time of year, day etc. This will always be with me, and I will support the Ride as long as I can. Mitakuye Oyasin. - Alice Erickson

As riders, runners and supporters prepare for the days trek I offer prayers of strength for all. My daughter is Wakanyubdecewin Mckay & my grandmother Alice McKay ( Wakanyubedecewin) My grandmother was born at Morton in 1892. Our trip has made such a big difference in my daughter's life and mine ..I wished we could have come back once again.. Love, Respect, Strength, Humility, Prayer - Curtis Mckay
A Beautiful Prayer, That I have Prayed For The Most Of My Life....
THE PRAYER OF PEACE...
Lord, make me an instrument of Thy peace;
Where there is hatred, let me sow love;
Where there is injury, pardon;
Where there is error, the truth;
Where there is doubt, the faith;
Where there is despair, hope;
Where there is darkness, light;
And where there is sadness, joy.
O Divine Master,
Grant that I may not so much seek
To be consoled, as to console;
To be understood, as to understand;
To be loved as to love.
For it is in giving that we receive;
It is in pardoning that we are pardoned;
And it is in dying that we are born to eternal life. Amen.
MaryLou VandeRiet
We understood that a Rider was injured at the Hanging Site today. There was. As far as we know his name is Leonard Spotted Bird. His daughter left this post for us all:
Lelanda Kae Roberts Hello My name is Lelanda Spotted Bird Roberts the man who got hurt is my father. He's doing good pretty sore but he is ok.

Cedar Fire, can almost smell it can't you... mmmmm...




Nina Wopida Tanka to your relatives for there fulfillment of the Wokiksuye ride. - Jodell Crawford


In 2005, the first year of the ride, there was no advertisement or announcement, only moccasin telegraph. Yet Dakota riders showed up from Crow Creek, Sisseton, Spirit Lake, Canada and Lower Sioux. The group was guided by our spiritual leader and pipe keeper Arvol Looking Horse as well as Alex White Plume, Birgil Kills Straight and Gus High Eagle. Their guidance has carried the movement which continues today. Wopila tanka to you all!

The 330 mile trek from the Missouri River to the site of America's largest mass hanging ends this morning but the spirit of the Dakota 38+2 Wokiksuye Ride will continue on. Prayers made by the riders and supporters are not just for the moment. Their energy flows into the universe to connect with all the prayers made by those of us who can't be there today. I know personally that strong prayers are said for healing and reconciliation and we all benefit from the effort of the riders. Creator blesses us all no matter what color we are, no matter what religion we are and no matter what tribe we are. We are One with the One.

Jim and I have been blessed with the opportunity to present the film in many different communities around the country, even in Australia. The spirit of the ride fills many with hope for the future. One of the first questions that is always asked is "What happened to the Dakota, where did they go"? When we share the aftermath the reaction is always shock. I hope someone posts video recordings of the riders as they ride into Mankato, its so powerful and beautiful. We can say "they are still here, riding for healing for you"!




Alberta Iron Cloud Miller





Dustin Baird, Seth Iron Cloud and Deanna

On the left is mitoskala Dustin Baird, son of my little sister Ardis Iron Cloud and the late Raymond Baird. On the right is mitoskala Richard Milda son of my sister, Deanna Stops Milda and in the center is takoja Deanna, daughter of Richard and Tawa Witko. My heart is warmed by all you've done for the people during this sacred time. Love you all! - Alberta Iron Cloud Miller



In Mankato last night awaiting food.


Prayer sent up for all involved on this spiritual journey. Thank for keep Dakota 38 + 2 memory alive. Let us always remember why this journey is taken every year. Thank you to the Riders, Runners & supporters who all helped to keep Honoring our ancestors memory alive and well. Pidamiya!! Aho!! Safe Journey back your places of home. Thank you for keep us posted. I will continue to teach our history to our young native children year around. They will know what our Dakota ancestors went through. Thank you again!! - Wakinyan Nape Catka

Prayers coming from Costa Mesa, California for my Family making this ride in honor of our Relatives and Mike Thompson (RIP). - Carolyn Reyes



Been keeping up with the riders,runners & their sunka wakan...posting & sharing they're updates. My thoughts & prayers are with you, as you brave the cold & harsh weather...much RESPECT for you all...Wopila for honoring our ancestors - sabelle AfraidofEnemy



Round up before leaving this morning.
Circle up..relatives - Richard Milda


Heart is so heavy right now. Mitakuye Oyasin. Pidamiya. - Alice Erickson


Me too but the ancestors are happy! - Alberta Iron Cloud Miller


I'm in tears this is so emotional watching them getting ready for the final ceremonies... Hoka Hey!! Mitakuye Oyasin.. - Gloria Hazell Derby




We are horse nation oyate. Tomorrow these sacred relatives will carry the riders into Maka T'o to complete their prayerful journey in honor of the Dakota warriors who were hung in front of 2000+ spectators. The sunka wakan and their riders will bring prayers for healing and reconciliation. What ever you may be doing at 10:00 am (CST) and wherever you are take a moment to support in prayer.- Alberta Iron Cloud Miller

Blessings,prayers and lots of love to all. - ..Althea Gleason


I will be there in spirit would be for real if i lived closer - Ásta Björk Waage


I wanted a gathering in sacramento...maybe next yr - Debbie Snowolf Como


Done - Sheryl Dowlin


yes - Joan van der Heijde


Will be done in memory, honor. I am so honored to be part of this journey for the Riders and everyone. - Alice Erickson


Praying for the people and the sunka wakan ! - Joy Maddox Dacus


I will be there in spirit this year but there in person next year. - Sharlene Whiteley McGilvray


Prayers for 38 +2 & everyone who rode,ran,drove & supporters all over the world...I will be their in spirit @ 10:00am - Pauline Sam


Lou Fuentes, you have done such a wonderful job on the map these past 16 days, I would never have thought of doing what you did my friend. It has been so good working with you on here. Thank you so much. I will be in touch in the new year for our new project.. Many hugs... - Gloria Hazell Derby

Joy Maddox Dacus, Joy Fox, Janet Roper and 14 others like this.

Looking forward to working with you next year! The maps were not my best work but I strove to make them simple, easy to read and user friendly. I hope I met my goals! - Lou Fuentes



Peter, Frankie, Seth


To all those in Mankato, who put their hearts into this ride.All those who were there from the beginning of planing to those who are there in support of this ride. Thank you!
I so wish I could be there yet I was unable to be.My prayers are with you and may your new year be blessed with all the love that each and every person has put forth towards the Dakota 38 + 2 Memorial Ride."In life there is constant change" be that change! I am. .. - Daniel Wayne Mayotte


The girls in Mankato


Here They Come

Mitoska David Farmer Grant Farmer made his spiritual journey this past June. He was the big guy that sang songs in the video. He was so proud of his people. Although he is no longer with us his spirit was on the ride this year. There are so many positives that come from the spiritual ride. I am honored by the compassion and commitment of the people. Aho. - Jodell Crawford


Shared a lot already this morning also filled pipe and sent prayers that way for all involved - Terry Lamere





Around the fire


I would like to share some thoughts inspired by my nephew BillyRay DuMarce. We the people need to keep in mind that they (riders) need our support all year long. It seems that we forget about the ride a few weeks or so down the road, and remember come late fall. These riders are true warriors and we need to keep them in that honor. When John Hisrednation and I took the Coats/hats/gloves to Howard SD, I was standing taking pictures and my hands were freezing I got in the van to warm up, the riders didn't have that opportunity to do so. I have and always will have much respect for these honorable people. The interviews this past Sunday were all awesome. I will do my part. Hecetu! FEELING THE HEALING! - Kxsw-fm Dakotah-Radio

so so true - Marion Krott


Hau a reminder from time 2 time is a must! Thank you for bringing these items too us every gesture of kindness is appreciated - Iyokpiya Seth Eastman


Hau, " A reminder from time to time" thats cho seth. youre exactly right. actually youre both right. there needs a pro active support. - John Hisrednation


This thought was shared by the riders at a meeting we had at Spirit Lake. It would be helpful for the riders to keep in touch like an omniciye. - Alberta Iron Cloud Miller


Thanks Tom! This group is open all year round and last year we had quite a lot of posts on here about various Native issues and Rides, Idle No More, Unity Ride, so updates can be put on here at any time. - Gloria Hazell Derby


I will do whatever I can, and will not forget ever. - Alice Erickson


The Riders will NOT be forgotten. We carry them in our hearts, thoughts, and Prayers....not only Dec 10-16, but ALL year long. You have touched our lives in ways that can't be explained. If we can be of any help during the year, let us know. We are HERE for YOU. Blessings, Hugs - Abby Peawhisle


as I watched the Dakota 38+2 movie the other day billyray dumarce touched me when they had his picture in memory I wanted to give his family a hug and let them know he touched me even tho he has passed on! - Rhonda Darkcloudwoman LaMere


I agree with everyone i have seen the movie a few times and i love it very moving i think every rider should be remembered 365 days a year and not just few weeks - Ásta Björk Waage



At the Hanging Site - she did it for her Grandfather!


During the 1987 Year of Reconciliation Treaty Symposium, the late Vine Deloria, Jr. (Lakota), Key Note Speaker, challenged Dakota and non-Dakota people to create collaborative opportunities for Dakota and non-Dakota people to mutually learn, heal and create "new ceremonies" where upon new shared histories and the building of community can begin. Deloria described this new place as a place " that when you enter it, you give up presuppositions, bad feelings, assumptions and simply try to have a common experience." The annual Memorial Relay Runs (1986) and the Dakota 38+2 Rides (2005), "Restoration Ceremonies," as one of the 38+2 riders described, are living examples of the fulfillment of Deloria's challenge.

Transcending the Dakota-non-Dakota moral conflicts requires creating new and commonly shared social realities. The wounds associated with the 1862 Conflict, never far from the minds of the Dakota people, are finally being acknowledged by people of good will on both sides. The annual "Restoration Ceremonies" are about the work of forgiveness, understanding, reconciliation and the healing of history's wounds. The joint efforts by all who have been involved (riders, runners, followers) in these two ceremonies give hope to all peoples of good will that indeed the day may yet come when, in the opening words of treaties signed by both Dakota and whites ". . .peace and friendship shall be perpetual." This form of relatedness is essential to the process of community building and the hope for the next 7 generations. .

Warmest regards to all who have contributed to this year's ceremonies.

Mitakuye Oyasin -- "We are all related"'

Bruce and Sheryl - Sheryl Dowlin



Look at all the young people riding, there is hope for the future generations through the sacred prayers of our children. I'm in tears. - Alberta Iron Cloud Miller

There is
honor in this ride and through the eyes of the young ones, there is hope and we all can see the leaders of the future! I shed tears with you! - Joy Maddox Dacus


Tears, many tears right now. - Alice Erickson


Me too Alberta! - Gloria Hazell Derby


May we all heal, learn and grow together - Kali Herbs

It's 6pm in South Africa, which means it's 10am in Mankato, where the ancestors, riders, horses and supporters have gathered at the Memorial hanging site to honour the 38+2 Sioux who were hanged in 1862. Take a moment to remember those who sacrificed so much - their spirit will live forever ... - Sharlene Whiteley McGilvray


Reaching out holding hands in spirit around the world - Lou Fuentes

Deep thoughts from France towards the riders and their families as they complete this journey of forgiveness and reconciliation, inspiring us with the strength and beauty of their hearts - Caroline Hébert

Words are inadequate in trying to explain how this ride has touched me this year... May all of the souls tethered to this blue marble spinning in the unknown feel the peace and healing that these rides are meant for. Wopila tanka for all the dedication on behalf of all who made this ride what it is. Breath stealing and beautiful. I am beyond proud to have followed this year's ride. A picture says a thousand words, but the beauty sharded in these photographs would easily fill a thousand books with persevering strength and forgiving love. It is an honor to have watched your sacrifice unfold. As a descendent of one lost in this tragedy, I can honeslty say I am feeling the healing that you ride for.. With eternal thanks and love, a humbly proud Lakota soul. Today is a good day! Hoka hey! - Sara EagleBoy


All gathered around the White Buffalo


Sheldon Whipp



Smudging in Mankato


You did a great job Terry, and to all the rider I'm so proud of them all and just reading everydays journey made me want to get on that horse and ride just have the feeling and listening to old ones on this journey in spirit....SO PROUD OF YOU ALL!! - Donna Head

It was an honor to ride for our ancestors, with those who rode and supported the ride as well!!! May your new year be filled with health and happiness!! mitakuye oyasin - Marcus Gregg


Feeling very Thankful and Proud to be NATIVE American! To be Dakota Sioux!! I want to thank the riders who took that Journey over these past few weeks...I know it must of been tough...but I was Praying Hard for everyone!! Pidamya - Juanetta Standfast


Today is the last riding day. I followed you everyday, sending thankful thoughts to all of you, riders and supporters, for the great emotions you gave to me. I have to thank Donna Talks first of all, who made me know the "Dakota 38+2" movie, which deeply touched my heart and re- enlightened the path I've lost. I'm joining the ride next year, you gave me the strength to believe I can do it, because there is always much to learn, to understand, to heal and to be hopeful for. And, first of all, to feel being part of a spiritual family that embraces me with love. I can't even remember when I felt this way last time. Thank you so much. - Tatiana Deflorian



The Runners reach the site


I am honored for sharing the last 16 days with all of you. Riders, supporters, Facebookers, I'm sad that it has ended, for this year anyway, but I'm so excited t at I've met all of you, shared tears, woke up with all of you, shared love, feelings of pride for the riders, seeing the horses carry them home my minds eye saw the days of the ancestors, thank you all..... - Debbie Snowolf Como

As a last post I have chosen one from a friend

I had a buffalo tooth it became my most prized possession And I kept it in my Tobacco bag One day many years ago it disappeared, or was lost or stolen, I mourned it and up until today there is never a time when I go to get out some tobacco I still think about it.. Well after sending up smoke and prayers , I gathered up my Spiritual items to bring back into the house to be put away. I cleaned everything off and was just beginning to refill my tobacco pouch with fresh tobacco when I noticed something hard inside the pouch. It was like I was hit with a Lightning bolt, there in my pouch was the Bison tooth that had disappeared so many years ago. I am still shaking . Wondering what could this mean? I know the Riders are responsible for this somehow. Supernatural happenings do happen but why me and what is the bigger reason, then a light bulb went off in my head, the tooth does represent the Bison, a message. The Bison are not coming back the way they were before but the Bison does represent the Peoples way of life, the Bision was everything to the people, what if this tooth showed up to tell me that yes the Bison are coming back, what the Bison coming back represents, the Peoples way of Life. That is what is coming back, and the Riders and their ponies are making this possible, each year stronger, and more hearts are being opened, people are experiencing forgiveness on a much bigger scale, and understanding is happening.Our People are holding their heads high, the riders backs are erect. The Old ones Sitting Bull, His Crazy Horse and so many more have their feet in two worlds now.

These riders have brought out the best in themselves and are silently offering it out to us.A true gesture of Spirit.Where they go in their lives after today, where ever they stand will be on Sacred ground. They are all healers now. Healers of the Heart.Tomorrow the Riders will trot into history, they will have stopped time, they have proven that they have a hold on time , the past it no longer has a hold on them or on our People. We are free, we just need to open our minds and our hearts.I know without a shadow of doubt that that tooth was not there and had not been there for years. The people have awakened, their life is coming back, with all the glory and love it had before it was all taken away. We just need to believe.So much pride I have for these genteel people and love. I am holding that tooth and it will forever have a new meaning for me in my life and others as I pass this forward. Magic happens when the force of our intent is filled with love. No power on the face of this Earth can ever stop it. The people are coming back they are rising up, the ANCESTORS are watching and helping.The Bison are coming they are coming.. - Nancy Kohn Raven




Prayers for healing and reconciliation from western Colorado, the land that was once the home for the Nunt'z, the Taviwach and Parianuche bands. May our hearts be opened by the example of the Dakota people and the 2013 Ride. - Rita Marsh


Merry Christmas to all my family and friends, Blessings to you all, And special Prayers for all Riders with the Dakota 38+2 and there Horses, your all in my Heart, Sage and Sweet-grass, Warm hugs to all - Janet Nagle

Remembering my relations from across the deep ocean, remembering and honoring from Hawai?i! - Pua Case


we send our prayers and deep gratitude for the brave riders who endured subzero weather day after day who arrive at Mankato this morning to honor the 38+2. The entire world is watching and remembering. Bless you wonderful people for keeping this day alive in the hearts of us all. - John Nelson, Live Peace Woodstock

This ride was powerful for all of us who rode and for all who supported us .. I can't tell u the power of today and this week.. My journey has been long and my heart calls to new things .. We leave for our journey back east in the morning with heavy hearts leaving our family .. Our story is good .. And just a beginning .. - All DayImages


Unfortunately due to power outages I have been unable to keep up with the Riders until today.
Sending my Prayers to Riders
Chi-Miigwetch - Lynnee Lone Mueengun


12/25/13_FINAL. 301 miles to date, 2041 views worldwide! Tomorrow the ride across town is from Land of Memories to Reconciliation Park. Ceremony at 10:00AM.

It has been a pleasure and great honor to maintain this common operating picture for the duration of the ride. Hopefully you found it somewhat useful and at least interesting and entertaining. A big shout out to all who provided data and information for continuous daily updates...especially Keith Nichols and Julie Carrow. it is my goal to be a participant next year and see this route in person! Again, blessings to the riders, horses and support people who made this all possible. See you next year!

map link:
http://goo.gl/maps/cprPO
- Lou Fuentes