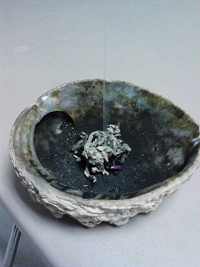 My spirit eyes look for you over the horizon as I sing to you my prayers WELCOME HOME - Annie Hansen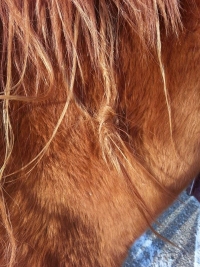 Spirit Braid in one of the Sanka Wakan's.

So many songs and hours at my altar today.. so many prayers. Ride safety, oyate! - Kayla Bluhm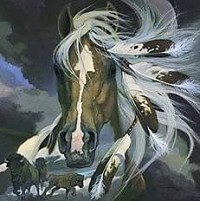 Thank you for adding me to this site. May all involved have a safe and sacred ride. - Curt Lauret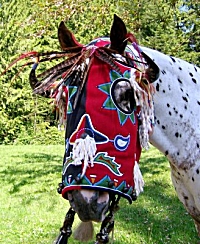 Blessings for doing a Great Job and sharing, Prayers with Sage and Sweet grass for all of us, as you make it possible for all of us to be able share this journey - Mitukuye Oyasin - Janet Nagle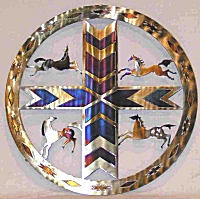 goodmorning to all.....wishing everyone & shunkawakans a blessed beautiful day for journey you take today! love thots & prayers frm ft washakie wyo - Maria Menard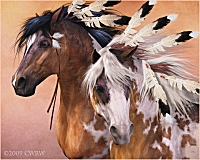 Thank you for accepting me. I watch the movies Dakota38 and was deeply touched as I could feel the healing of this ride. Prayers to the riders and all of those who are helping this ride happen - .
Vickie Blackeagle Williams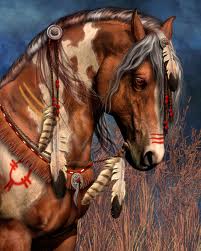 Even AFTER the Ride, you ALL, esp the younger ones, WILL REMAIN in our thoughts and PRAYERS. The Prayers just DON'T stop with the Ride. We carry EVERYONE involved in our hearts. You are NOT forgotten......Your Family just got bigger. Hugs and Blessings - Abby Peawhisle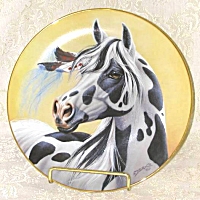 It's a rainy morning here, in South Louisiana, but that didn't stop me from offering tobacco for a safe journey. - Vicki Williams Barry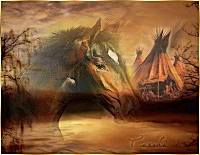 For the Memorial riders
I call my fastest horse from the darkness
Horse wild as wolf teeth
Horse patient as stone
Horse who whispers to wind
From the West he comes
Pejuta Sunuka
Medicine Dog
Yah Yahhhhhhhhhhhh
- Nancy Kohn Raven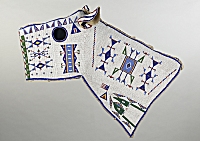 The horse is even holding its head up with pride. Thank all the horses and riders for this wonderful commemoration. Praying for safety for horses and riders and support team. - Linda Daniel OConnell

Sun in the sky and a blizzard at ground level! Good Minnesota weather!




On my horse we become one of the mystery of life, we are one with the cosmos, and stars, the clouds, the rains, the thunders, the lighting and 'he' who that established the heavens, life and mother, and all living thing's, we are absorbed into one life force through prayer, offering's, brokenness and sacrifice, and of our red indigenous legacy, this is the strength and light of a humble and most courageous and brave peoples, of a earth, of all living thing's, of the breathe of life, of the suns of all new dawns, as a eternal flame of liberation, freedom and Wholeness of Ones Destiny as First Nation's! We posses Power beyond all Powers through the reality of this moment of the history of humanity! We are the ghost of the past, present and future. I have become the ghost! - Wanbli Okiczay


The Great Mystery gifted these animals and this connection with horses is as like you said when you sit on one and you are honoring the lives of the 38 + 2, you become a spiritual being together. I believe those animals know what they are a part of. Sending prayers for both riders and horses!! - Joy Maddox Dacus

Hoka Hey!!


My Heart and Prayers for Mitakuye Oyas'in from the State of Arizona, Blessings for the Journey, do you see how many you have reached? It is a Great Honor to follow you all along, I am blessed to work with Horses, so have LOVED all the pictures! - Janet Nagle


Joining all of you, riders, horses and volunteers, in support of this spiritual and healing journey. Dedicating prayers for all to be safe and find peace within, on this full moon from the mountains of Colorado. - Diane Vitrac-Kessler


Bless All The Warriors & War Ponys Out There Taking That Ride. - Megan N Benjamin Eagle



Prayers sent in breath that can be seen as smoke..

Trio of Riders in Pipestone


Thank you for accepting and allowing me the privilege of supporting this ride. I am in sincere gratitude of all the individuals who have and are stepping up to this.
Thoughts are actions, prayers are actions… what is done to one, by one and for one is also for the whole. Thank you for this holy work. - Dawn Cunningham Beard



Young Lady Rider in Pipestone





Peace on Earth - day 2 - Photo Julie Carrow


Aloha to riders, supports, family members - Waimea Middle School 8th Graders started watching Dakota 38+2 on Monday, today I shared Facebook quotes and pictures so we can get to know all of you better through this journey. Will send pictures tomorrow. We stand with you, ride with you and feel this journey with you all the way from Hawai?i, me ke aloha. - Pua Case



Our family, including my 11 yo, 8 yo, and 5 yo, are following the ride. They are loving the pics of the horses. They are so beautiful and expressive! We are praying for the riders and support crew from here in Lincoln, NE. Thank you so much for adding us and for updating this page and the website. This has been a great experience to follow. - Mandi Jensen




What an honor to greet the Riders at Little Feather today in Pipestone. Good to see the Riders from past years, Wilfred and Ken, his daughter Brandi (she's growing up, becoming a beautiful, young woman). Good, too, to meet so many new, young Riders. The food was FANTASTIC. A big THANK YOU to Alice and her crew. Great turn out!! Chuck was there, too. He was all smiles!! Prayers and Blessings for ALL..... - Abby Peawhisle



A few months ago my mother introduced me to the "Dakota 38 + 2" video on YouTube, my family all sat in the living room to watch, the horses caught our attention first, coming from a rodeo FAM we love horses, but not as much as she say then do, we seen how much the riders care & tend to there beloved animals, my mom said to us "you guys love horses yet your the letting the government round them up & take them away, & the horse tribe up north would never let that happen, so that makes them the real horse lovers" that got me thinking, I really love the video, the determination & dedication the riders had for there ansesters, the video brought out a large piece of history I never knew of, it mad me so mad & sad at the same time, makes me wonder what other parts of hisorty were never told, all together I love what the group of riders are doing , sending a strong message, opening eyes , prayers for safe travels so the horses & riders your greatly appricated ?:
From the Navajo Nation, Shiprock NM ?: - Cheyenne Hunt






This is Flicka, her sister Susie is also on the Ride. they are Talon Voice's horses,


Hehanni! Hehanni Oceti Sakowin......Anpetu was'te yuha ye mitakuye' pi! - Maria Menard





Alice Erickson (in the 38 teeshirt) and her crew of helpers in the Little Feather Center, Pipestone

The people of Pipestone are fantastic. Shout out to my Sister/Friend Alice Erickson for giving me the honor of speaking on your behalf to the riders. Welcoming them to the Little Feather center. Pilamiyaye! - Josette Peltier


Good morning everyone. Had a great rest at Little Feather Running Elk Center. Thank you Alice.- Keith Nichols



Big thank you to Flandreau for use of the community center and all the other things you have done for us.

Also a big shout out to the Flandreau Indian School for welcoming us and providing meals. And thank you to the families that also provide food at Eastman hall. - Keith Nichols




The new map that Lou Fuentes has worked on. It shows where we are all located.
Well.... up early and still adding people to the map!!! Gotta love data crunching!!! Would like to hear from more of our overseas supporters!!! - Lou Fuentes



There's something I wanna share. I was asleep at about 7:00am this morning. When my hand drum fell from up top of my shelf, and CRASHED onto the wooden floor, I woke up and the first thing that came to my mind was, "Did the Riders leave yet" I think someone was giving me a little push to come over and sing for you guys. A lot of power in this. - Tracii Gunz Barse

I believe that Tracii headed over to Pipestone and sang for the Riders this morning before they departed. Thank you Tracii - Gloria Hazell-Derby



Clip Clop - Photo by Julie Carrow

NOTICES
for Morton

Meals: all meals on Dec 20, 21, 22 and 23rd and breakfast on the 24th will be served in the Lower Sioux REC Center....
Fri, dec 20th: dinner - - Dakota Wicohan
Sat dec 21st: breakfast - - Dakota Women'sSociety
dinner - - Thompson Family
Sun dec 22nd: breakfast - O'Keefe family
dinner, Columbus Tiwahe
Mon Dec 23rd: breakfast - - Lower Sioux Health Department
dinner - - Lower Sioux Community
Tuesday, dec 24th: breakfast - -Cindi Wittwer
dinner - - Upper Sioux Community in Courtland
Sandee Geshick

and Mankato
By Dakota Wicohan

The Dakota 38+ 2 Ride.. .
Meals for Dec 25th 6pm and Dec 26th at 1pm will be at the United Methodist Chruch at 325 Sherman Street in Mankato.
If you are staying at the Best Western the front desk clerks will provide maps and directions.
Please bring a dish to share with the riders and supports. Pidamaya ye -
Oyate Duta Ob'Mani Jackson


Remember, Dec 26 the meal at 1:00 pm is for the runners coming from Fort Snelling and the Riders coming from Lower Brule. - Keith Nichols


thank you for the beautiful mental and physical pictures, can "hear" them now! warm hugs of thanks to all around - Charlotte Charr Graham Whitney







LeAnne Red Owl and Crazy Boy

Go auntie and crazy boy! Im proud of you! - Rhonda Darkcloudwoman LaMere